5 Little Known Things About The Twitch-Amazon Deal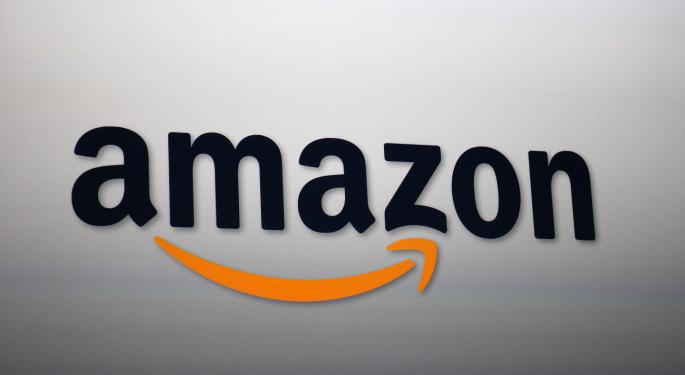 Amazon's (NASDAQ: AMZN) recent purchase of Twitch should not be taken lightly.
The online retail giant acquired the live streaming video platform for $970 million. The surprising deal might appear pretty straightforward, but there are five key things not everyone knows about it.
1. Twitch Could Be Amazon's Answer To ESPN
Wedbush analyst Michael Pachter had an interesting reaction to Amazon's newest purchase.
"Twitch broadcasts game tournaments, but [it] isn't a gaming site," he said. "Think of it like ESPN, not the Cowboys or Lakers."
Related Link: 5 Things You Need To Know About Twitch's Sale To Amazon
2. Amazon Acquired What It Couldn't Build
Dan Sahar, co-founder and VP of Product Marketing at Qwilt, told Benzinga that Amazon was once thought to be building a YouTube clone.
"It looks like instead of building it, they bought it," he said. "With Twitch, you have a great user-generated platform that has the right demographic that you want."
3. Prime Integration May Not Happen
Fire TV is likely to be promoted as the premiere Twitch device in the not-too-distant future, but not everyone agrees that Twitch is a likely candidate for Amazon Prime.
"You don't really have to pay for it today as a consumer," Needham analyst Kerry Rice told Benzinga. "The way I think about it is, ultimately, maybe they try to build something out like a YouTube. While it could be part of Prime, I guess, Prime is generally professional content -- things that consumers would want to [pay to] watch, like a movie or TV programming. I don't think this would be behind Prime."
Sahar said that Amazon could add or create channels for Prime Instant Video, but he pointed out that Twitch is currently a free service.
"I think the first thing they'll do…is integrate it with Fire TV," said Sahar. "In the same way that Sony does with PlayStation -- where you can broadcast your games live, directly from the console. That feels like a pretty natural move."
4. More Original Content Could Follow
In looking at Machinima (a gaming and media streaming company), Sahar questioned Amazon's next move.
"What can you augment with [Twitch]?" he asked. "You can create sites that are similar to Machinima using gaming as the infrastructure and build more original content around that."
Sahar said that while Machinima's YouTube channel has been very successful, he believes that its Twitch channel is growing at a far faster rate.
"Amazon is the only platform playing on both sides and it is doing quite well in both of them," he added, referring to VOD (video on demand) and user-generated content. "I think they have a really strong play in online video. Probably the only platform that can do end-to-end video at scale."
5. It's Business As Usual For Google
If Google (NASDAQ: GOOG) did go after Twitch, it ultimately lost the bid to Amazon. What does this mean for the search engine giant?
"I think it's business as usual," said Rice. "I don't think there's any change there. They have YouTube. Of the top 20 channels, 11 of them are gaming. I don't think they're hurting in the gaming department. Twelve percent of Internet traffic is YouTube versus only a little over one percent for Twitch, according to Sandvine."
Disclosure: At the time of this writing, Louis Bedigian had no position in the equities mentioned in this report.
View Comments and Join the Discussion!
Posted-In: Amazon Amazon Prime comments Dan Sahar GoogleTopics Tech General Best of Benzinga