Will Mobile Payments Lead to the Demise of Visa, MasterCard, Discover and American Express?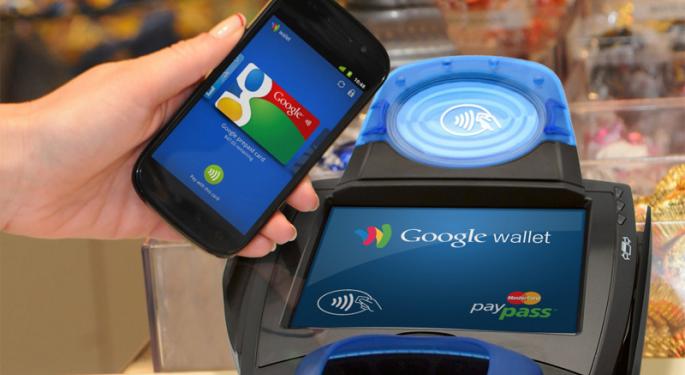 Visa (NYSE: V) and MasterCard (NYSE: MA) are often regarded as two of the sturdiest companies in the world. In good times and in bad, consumers love to use their debit and credit cards. As a result, some experts believe that the future of credit card companies is set in stone.
Wireless carriers like AT&T (NYSE: T) and Verizon (NYSE: VZ) had hoped to change that belief. The two firms joined forces with T-Mobile to build a national mobile payment solution, but failed to secure the support of Visa and MasterCard. In fact, MasterCard's Head of Mobile Product Development, James Anderson, told Dow Jones that he was not impressed with the wireless carriers' plans.
"There's no unique technology angle that's been brought here," he said.
At the time, it was largely believed that the aforementioned credit card companies -- which were in the process of building their own mobile payment services -- did not want to sign up for a competitor's service. Why should Visa sign a deal with Verizon and AT&T when it could go directly to consumers and keep all of the profits?
Google (NASDAQ: GOOG) had another idea. The search engine giant wanted to build a mobile wallet for Android phones and invite the major credit card companies to take advantage of its features. This infuriated Verizon, which quickly removed Google Wallet from its network last December. Google got into another fight this year when American Express (NYSE: AXP) announced that it did not have an agreement with the Android maker.
Regardless, Google's initiative does not threaten any of the credit card companies -- it helps them. Discover (NYSE: DFS) -- which was slated to be involved in the mobile payment solution that Verizon and AT&T were producing -- was the first to realize that it might not be wise to fight against its new competitors. Instead, Discover decided to team up with them.
Meanwhile, Google does not want to build a credit card company; it simply wants to make money by working with the existing credit card providers. Verizon and AT&T had hoped to do the same thing, but in shutting them out, Visa and MasterCard may have awakened a sleeping giant.
Right now, it is unclear which company will win the battle for mobile payment supremacy. The retail sector already has a leader: Square. VeriFone (NYSE: PAY) and Intuit (NASDAQ: INTU) are among the companies that have attempted to take control of the market by releasing products as well.
The consumer sector is much different. While some smartphone users are taking advantage of "tap to pay" and other Near Field Communication (NFC) features, most people still use good-old-fashioned credit and debit cards. For the time being, this means that there is not much of a battle for credit card companies to fight.
When the time comes for consumers to make a choice, these and other companies will have the chance to build some groundbreaking services. If the credit card companies are not careful, their options may not be the ones that consumers select.
Follow me @LouisBedigianBZ
Posted-In: Discover Google mastercard Square VeriFoneTopics Tech General Best of Benzinga
View Comments and Join the Discussion!