Golden State Dynasty: Some Perspective On The Warriors' Success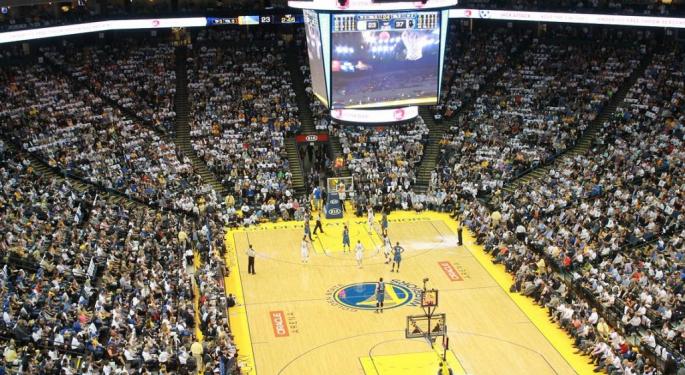 The Golden State Warriors closed out the Cleveland Cavaliers on Friday to win their third NBA championship in four years. If not for a dramatic come-from-behind Finals victory by the Cleveland Cavaliers in 2016, the Warriors would have four consecutive championships, a distinction that would place them among the most dominant teams in professional sports history.
NBA Dominance
As it stands, the Warriors' four consecutive finals appearances alone put them in rare company. Aside from the Cavaliers, who have been the Warriors' Finals opponent in each of the past four seasons, only three other teams in NBA history have appeared in at least four consecutive Finals:
Miami Heat: four seasons (2011-2014)
Los Angeles Lakers: four seasons (1982-1985)
Boston Celtics: four seasons (1984-1987) and 10 seasons (1957-1966)
If the Warriors could have closed out that fourth Finals victory in 2016, only the Celtics' eight year championship streak from 1959-1966 would have been longer in NBA history.
Other Sports Dynasties
The Montreal Canadiens took home five consecutive Stanley Cups from 1956-1960, and the New York Islanders won four in a row from 1980-1983.
The New York Yankees have won 27 championships, including four in a row from 1936-1939 and five in a row from 1949-1953. The Buffalo Bills are the only NFL team to ever appear in four consecutive Super Bowls (1990-1993), but they failed to win even a single championship. Not even the New England Patriots, who have won five Super Bowls and made eight appearances since 2002, managed to make three consecutive championship games during their dynastic run.
The Price Of Success
The Warriors' success has certainly come at a heavy price for management. The 2017-2018 Warriors team payroll was $137.4 million, led by Stephen Curry ($34.6 million), Kevin Durant ($25 million) and Klay Thompson ($17.8 million).
Of course, with four finals appearances and three championships under their belts, the team is getting some major returns on those investments. According to Statista, the Warriors' franchise value has exploded from just $750 million in 2014 to $3.1 billion in 2018.
Related Links:
Top 10 NBA Teams On Social Media
From Undefeated UFC Champion To Cannabis Entrepreneur: The Frank Shamrock Story
Posted-In: Golden State Warriors MLB NBA nfl NHLSports General Best of Benzinga
View Comments and Join the Discussion!