Survey: Growing Number Of Tech Workers Willing To Quit Their Jobs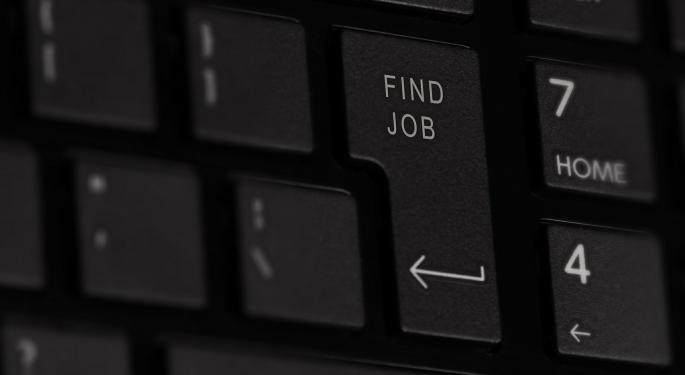 TINYpulse just released its 2016 Tech Industry Report, a survey of more than 14,000 tech employees about job satisfaction. This year's survey revealed some potentially disturbing trends in the technology workplace environment.
When asked how likely they were to stay at their current job for at least another year, tech employees revealed that they were less likely to stay than the general employee benchmark and much less likely to stay than they were in last year's survey.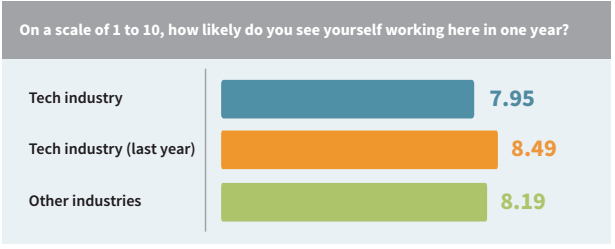 "There are two differences we noticed between this report and last year's," TINYinstitute Managing Editor Dora Wang told Benzinga.
"First, tech workers say they're getting fewer resources and limited access to mentoring opportunities. Second, tech workers feel that their feedback isn't being heard, which means employers are missing opportunities to make changes to the workplace that might reduce attrition."
Related Link: Have You Ever Wondered How Companies Like Apple And Facebook Fire Employees?
Why should companies care about attrition? It all comes down to dollars and cents.
The Society for Human Resource Management reports that the total cost of replacing an employee can range anywhere from 90 percent to 200 percent of that employee's annual income. The high technical proficiency and specialization required for many tech jobs suggest this turnover cost could be particularly high for technology companies.
The falloff in employee loyalty was also backed up by a souring of how tech employees view their current employer. Last year, 89 percent of tech employees believed their company had become a better overall company within the past six months. This year, that number dropped to only 73 percent.
Posted-In: Dora Wang job satisfaction Society for human resource managementPsychology Top Stories Exclusives Tech General Best of Benzinga
View Comments and Join the Discussion!