Buffett On The Economy, Tariffs, Jay Powell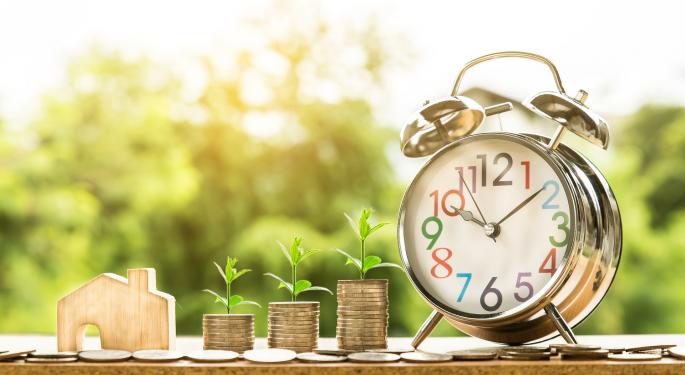 The strength in the American economy predates the 2016 presidential election and has been becoming "progressively better" since 2009, Berkshire Hathaway Inc. (NYSE: BRK-A) (NYSE: BRK-B) CEO Warren Buffett told CNBC's Becky Quick in an interview.
Granted, the recovery in the economy nearly 10 years ago is a direct result of starting from a "very low base — panic," but has evolved to the point where American public household wealth exceeds $100 trillion, Buffett said. The billionaire investor turned 88 on Thursday.
Tariffs: Some Impact
Buffett's businesses are feeling the impact of trade wars, especially in imported steel, he said. When taking a bird's eye view across all the businesses in which he has a stake, inflation has been a bigger driver of higher input costs over the past year, Buffett said. It is difficult to quantify what impact inflation or tariffs have on a finished product, but they do make products more expensive, he said.
"We sell paint," Buffett said. "The can it comes in — that is a lot more expensive than it was a year ago."
Fed Chair Powell Is 'Terrific'
Federal Reserve Chairman Jay Powell is doing a "terrific" job since taking over from Janet Yellen earlier this year, Buffett told Quick. One of Powell's best traits is his ability to lead the Federal Reserve and enact policies that in Buffett's view are best for the American economy over time.
"There isn't a question about that," he said. "Maybe he will make mistakes — I know I make mistakes — but he knows what his job is and he will do it."
Buffett Not A Fan Of Six-Month Earnings Reports
The idea of companies scrapping quarterly earnings reports in favor of just two reports a year is one Buffett opposes. The CEO said he doesn't like when companies issue guidance in their quarterly reports, as it can and does lead to "lots of bad things happening."
For example, Buffett has a lot of exposure to the insurance industry, so he can't "promise what is going to happen," especially ahead of hurricane season. One worse-than-expected storm can cause a drastic shift in earnings that can't be predicted in advance, he said.
"I think it is a very bad practice to be in the game of guidance — and it is a game," he said. "But I like to get figures quarterly and I hope that stays."
Related Links:
Warren Buffett Explains Why Stocks Are More Valuable Today Than In The Past
Who Is Dr. Atul Gawande, Newly Appointed CEO Of The Buffett-Bezos-Dimon Health Care Coalition?
Posted-In: Becky Quick CNBC Jay Powell tariffsPolitics Economics Media General Best of Benzinga
View Comments and Join the Discussion!