This Online Broker Says The Senate Tax Plan Will Harm Retail Investors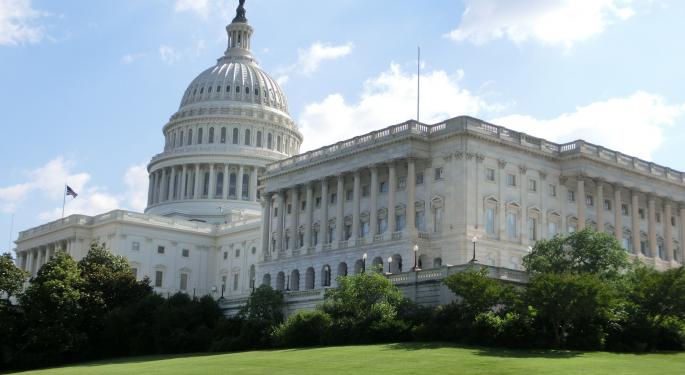 Many American investors have been looking forward to the potential earnings tailwind that the Republican corporate tax cut plan could provide for U.S. stocks. However, while the plan's aggressive corporate tax cuts could be great news for company earnings, TD Ameritrade (NYSE: AMTD) has penned an open letter to Congress explaining why the plan is bad news for retail investors.
"TD Ameritrade, Inc., on behalf of our 11 million client accounts holding $1.1 trillion in assets, is writing to note our strong opposition to a provision in the Senate Tax Cuts and Jobs Act that will harm retail investors by eliminating their freedom to decide when to take losses or gains on their investments, resulting in an increased tax burden.," the letter reads.
Tax policies should incent investors to save and invest for their future, not restrict their rights to determine how their property is sold. Read about our advocacy for the retail investor regarding the Senate Tax Cuts & Jobs Act (PDF): https://t.co/sfOUKAElI0

— TD Ameritrade News (@TDAmeritradePR) November 27, 2017

TD Ameritrade's objection stems from Section 13533 of the bill, which deals with the cost basis Americans must use when selling stocks that they have bought in different lots over time. Today, investors are free to choose the order in which they sell different lots of the same stock, but the new bill would require them to sell lots in the order in which they were purchased. This cost basis methodology is referred to as "first in-first out."
TD Ameritrade says this modification would unfairly penalize long-term buy-and-hold investors.
"For the average investor, this means the Senate bill would mandate that they pay the highest capital gains taxes where a stock has appreciated over time," TD Ameritrade said. TD Ameritrade also said the "first in-first out" rule might also reduce the total amount of stock sales and limit the government's overall capital gains revenue.
In the past month since tax reform became the top priority in Washington, TD Ameritrade stock is down 2.5 percent overall. The SPDR S&P 500 ETF Trust (NYSE: SPY) is up about 1.3 percent over that time.
Related Links:
Video: Can Financial Services Ever Work As One Tech Ecosystem?
TD Ameritrade Makes Major Splash In Commission-Free ETF Battle
Posted-In: Tax ReformPolitics Top Stories General Best of Benzinga
View Comments and Join the Discussion!