Why Stock Buybacks At High Valuation Lead To Regret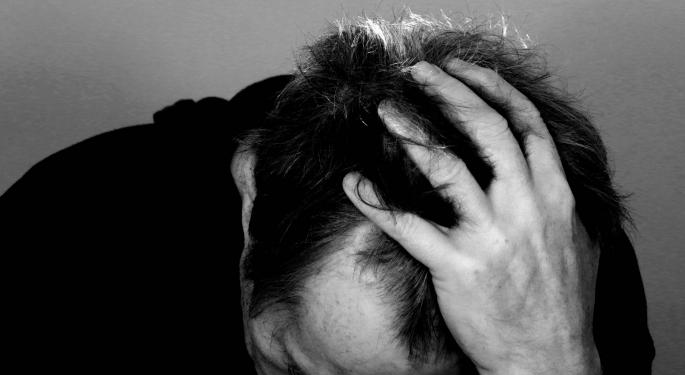 The world's most notable investor Warren Buffett is no fan of share buybacks. The "Oracle of Omaha" consistently argues companies that buy back their own stock aren't generating shareholder value, rather, they are destroying it over the long term at the expense of appeasing shareholders in the near term.
According to Gadfly's Stephen Gandel, corporate America has finally listened to Buffett and taking his advice although it may not seem the case given Apple Inc. (NASDAQ: AAPL)'s recent addition of $50 billion to its ongoing buyback program. But the facts speak for themselves; repurchase activity cooled down throughout 2016 from prior years and is now down "drastically" in 2017.
Buyback activity year-to-date is on pace to be the slowest in five years. In fact, Gandel cited data from S&P Global Indexes who concluded that the amount of money being spent on share repurchases among S&P 500 companies that reported so far this quarter has fallen 23 percent from the same quarter a year ago.
Regrettable Actions, But Does Anyone Care?
Gandel also cited an analyst report from Goldman Sachs' chief U.S. equity strategist David Kostin who validated Buffett's thinking.
Kostin said in his report that "infatuation with buybacks has ended for both companies and investors." The analyst also argued his research has found companies that are active in buying back their stock at high valuations "regret" their decision to do so.
Despite the comments, the analyst suggested companies may be planning plenty of buybacks soon. Specifically, Kostin believes President Donald Trump's tax repatriation break on foreign cash will see companies allocating at least $150 billion to buyback programs.
Analysts at Bank of America shared a similar sentiment, stating increased buybacks alone will add up to 3 percent to earnings per share growth next year.
Bottom line, does anyone really care what Buffett has to say about buybacks?
"Buffett will have his bullhorn and investors' ears this weekend, and he may again decide to sound off on buybacks," Gandel concluded. "He may not be preaching to the converted just yet."
Related Links:
Buyback ETF Steady As Repurchases Decline
Posted-In: buybacks David Kostin Donald TrumpPolitics Psychology Buybacks Media General Best of Benzinga
View Comments and Join the Discussion!