State Of The Union To Spotlight Cybersecurity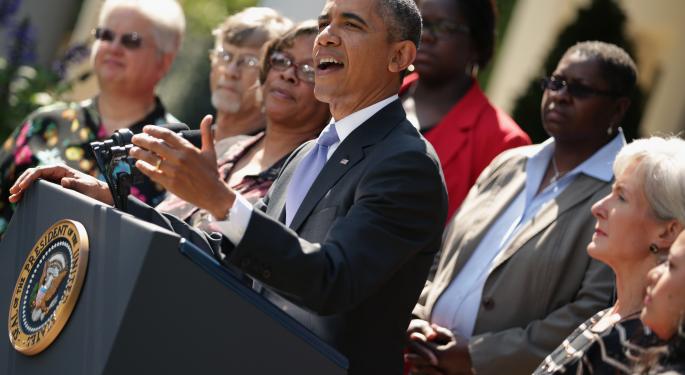 President Barack Obama is set to take the stage for his State of the Union address on Tuesday night, though most of what he's about to say is already known to the public.
Obama released the outlines for his proposals weeks in advance in order to generate buzz around the speech and hopefully increase engagement.
While his tax plan is up for a heated debate, there is one thing he's planning to say that all lawmakers in Washington agree on: the U.S. needs increased cybersecurity measures.
Obama's Solution
A host of high-profile hacking attacks over the past year have highlighted the need for cybersecurity measures to evolve in order to keep pace with a growing network of hackers.
Obama's proposal is expected to call for companies to alert their customers within 30 days of a data breach and promote information sharing between companies and between the public and private sector.
While some see information sharing as a violation of privacy, the Obama administration says it is necessary in order to prevent further hacking attacks.
Security Spending On The Rise
Whether Obama's proposals are well-received or not, companies across America are beefing up their data security in an effort to avoid the disastrous consequences that followed hacking attacks on Target Corporation (NYSE: TGT), Home Depot (NYSE: HD), and most notably, Sony Corp (NYSE: SNE).
Related Link: Where's The Bottom For Oil?
On January 6, Piper Jaffray surveyed 112 CIOs from eight different industries and found that 75 percent of the respondents were planning to increase their cybersecurity spending in the coming year.
That figure was up from only 59 percent in 2014 and suggested that the cybersecurity space is set to have a growth spurt.
Posted-In: Cybersecurity President Obama SOTU State of the UnionPolitics Tech General Best of Benzinga
View Comments and Join the Discussion!