These 3 Biotech Stocks Just Hit New Highs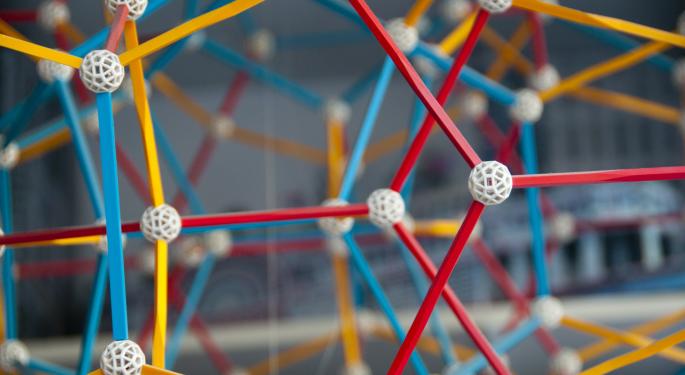 The S&P 500 and Dow Jones Industrials are again hitting new highs. Every time a new high is hit, skepticism seems to grow.
The question continues to come up: "How much higher can the stock market go?"
Two or three years ago, the fear of a market peak may not have been as justified. However, the markets are in the midst of one of the longest bull runs in history.
Adding fuel to the fear of a stock market top is that the Russell 2000 still hasn't hit a new closing high since March, and the Nasdaq Composite continues to show underlying weakness as it rallies higher.
Related Link: PDL BioPharma Inc: The Biotech Stock That Pays A Nice Dividend
There are three biotech stocks that just hit new highs last week, all of which could be considered for a watchlist.
The first of the three stocks is a company highlighted in an article last week, Amgen Inc. (NASDAQ: AMGN).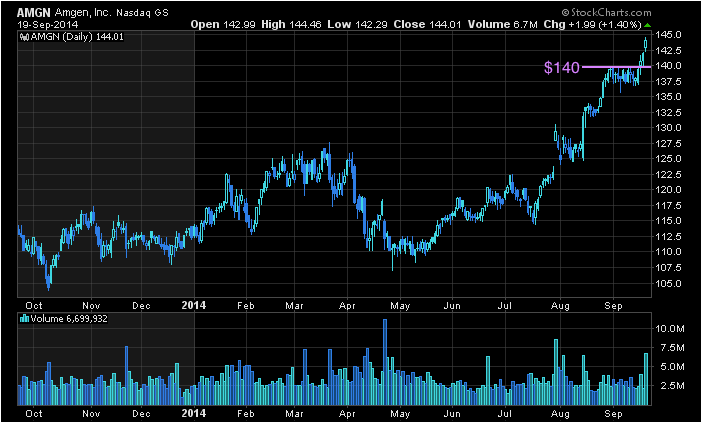 Since its bottom just below $110 in April, Amgen has climbed consistently higher. The stock stalled at $140 for a couple of weeks before breaking that resistance last week.
Next up is Vertex Pharmaceuticals Incorporated (NASDAQ: VRTX).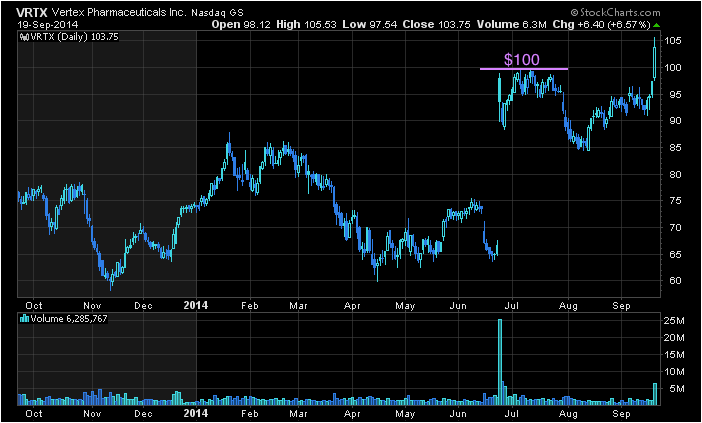 After jumping higher in June, Vertex really didn't go anywhere. However, last week the stock shot up from a low of around $91 to a new high of $105, while breaking through the $100 resistance in the process.
The third biotech stock that hit a new high last week was Medivation Inc (NASDAQ: MDVN).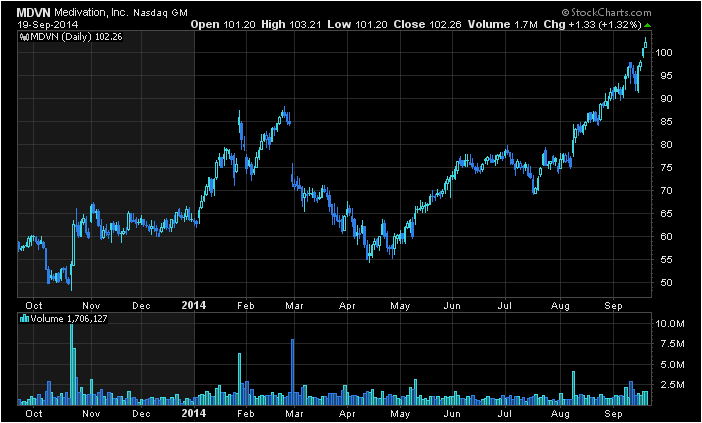 For the most part, Medivation has simply pushed higher since July with very few pullbacks in between. That is a 50 percent run up, and that included a new high above the important $100 mark.
Do these biotech names have more gas in the tank?
The fact that they are hitting new highs, while trading on a Nasdaq where fewer than 50 percent of its stocks are doing the same, should count for something.
The screening criterion utilized to identify these three stocks was one that isolated biotech stocks trading above $5 per share with at least 500,000 shares per day (90-day average volume).
Posted in: Health Care Trading Ideas General Best of Benzinga