The Makings Of CNBC's Morgan Brennan: Anthropology, Entrepreneurship And 'Rent'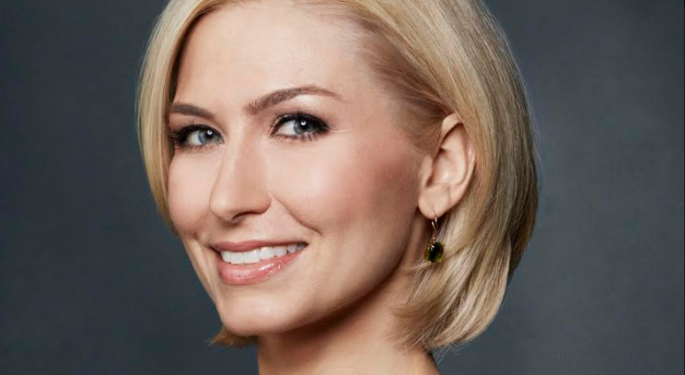 Morgan Brennan's best days end with a plate at Bar Pitti and a curtain call.
The self-proclaimed "foodie" scouts new restaurants and reads menus for fun, and she's seen close to 150 shows, none better than "Rent" with the original cast.
"It inspired me in so many ways," the "Broadway junkie" told Benzinga.
They're pastimes befitting an avid student of culture — built on passions equally core to her day job. By the time the sun rises, Brennan pivots her research skills and anthropological instincts to equally fulfilling endeavors.
A Legacy In The Making
Brennan wants to be remembered as an educator, a challenger of the status quo, one not to shy from hard questions.
As the newest co-anchor of CNBC's "Squawk Alley," Brennan's forging that legacy. She began the "thrilling" transition from general assignment reporter in April.
"Live television is 'sit on the edge of your seat,'" Brennan told Benzinga in a recent conversation. "You never quite know how it's going to go. When you're a magazine writer, you spend weeks working on a story and crafting it and fact-checking it and fact-checking it again, and you know what's going out. With live television, you get as prepared as you possibly can, but then you get a breaking news headline and everything changes, so it's a totally different process. I love it."
Brennan's new position requires talking off the cuff about whatever's breaking — a task demanding broad knowledge earned through extensive reading, interviewing and time.
"It's literally like getting paid to learn," she said.
Related Link: The Dilemma Of CNBC's Courtney Reagan: Dinner Or Sleep?
A Life Of Headlines
Prep time starts at the morning alarm. Depending on the day's stories, Brennan rolls over between 3:30 a.m. and 5:30 a.m. to scroll the headlines crossing her phone and scurry out the door.
Fueled by the Wall Street Journal, the New York Times, the Washington Post, Financial Times, Reuters, blogs, Twitter Inc (NYSE: TWTR) feeds and three cups of coffee, she heads to the CNBC set at the New York Stock Exchange, calling sources and asking as many questions as possible along the way.
The team sets a plan at an 8 a.m. "Squawk Alley" meeting, Brennan hits the makeup chair around 9 a.m., and she's at Post 9 by 11 a.m. for start of show.
From there, every day is different. Some days, she heads to the Englewood Cliffs headquarters to shoot special projects. Other days, wheels-up for cross-country shareholder meetings or space symposiums.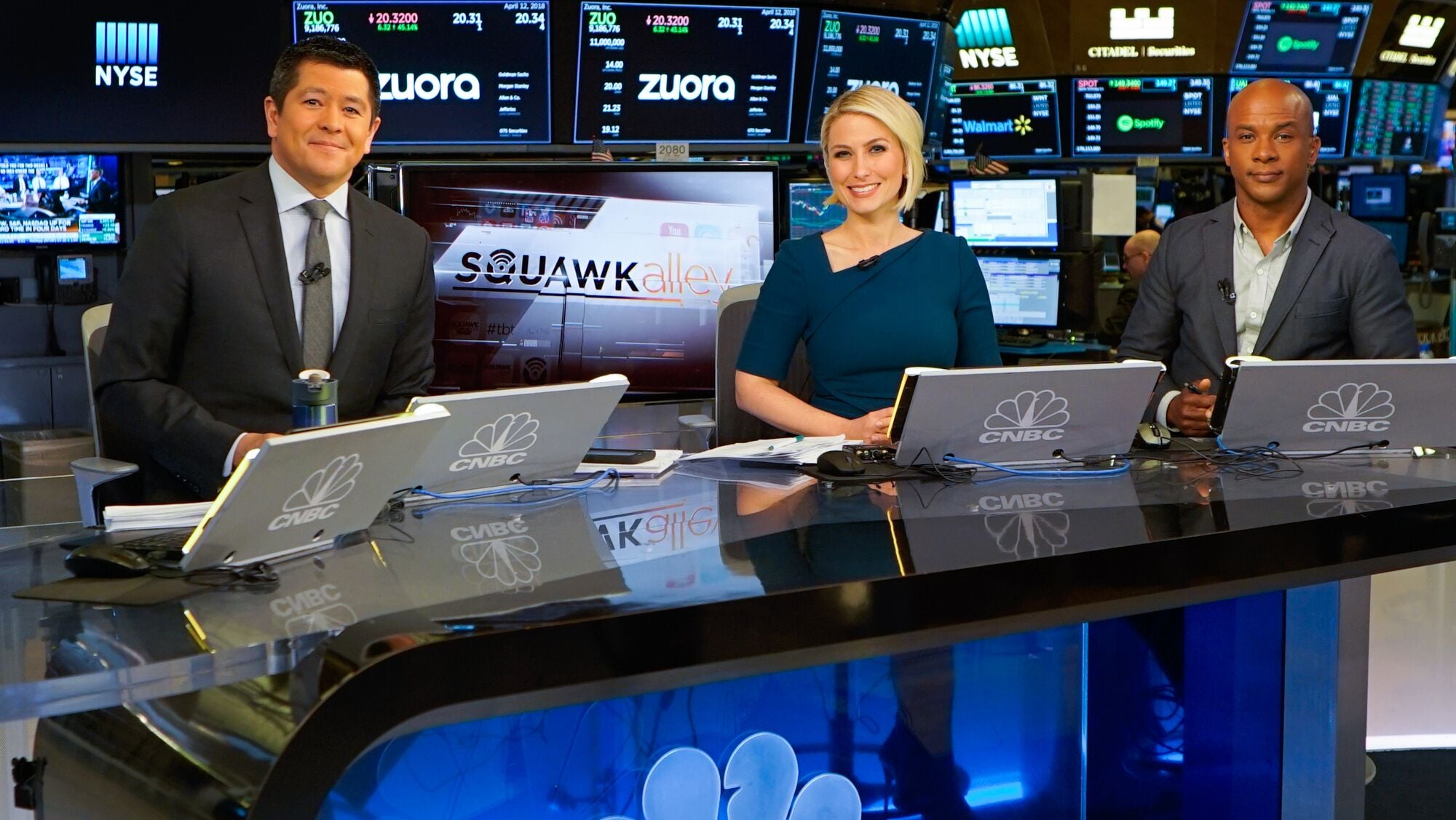 CNBC's Carl Quintanilla, Morgan Brennan and Jon Fortt. Courtesy photo.
An Uncertain Path
It's demanding work for a proud mom of a two-year-old "saucy little lady," but it's a storybook kind of life well-suited for a woman who wed her childhood sweetheart.
"I'm thrilled with where I am right now," Brennan said. "If you had asked me three years ago, five years ago, 10 years ago, 20 years ago if this was where I would be today and if I would be having this conversation with you, I could've never imagined it. It is a life beyond my wildest dreams, and it's so much greater than anything I could have imagined for myself."
It makes sense, though. A lifelong New Yorker from the nearby town of Brewster, Brennan was born into a family of entrepreneurs and eventually married one.
"Having that around me in my network has helped stoke how I look at business," she said.
Related Link: CNBC's Contessa Brewer Looks For 'The Story Of People' In Financial News
A former "pop-rockstar" aspirant, Brennan took a circuitous route to the "Squawk Alley" desk. She began working on an album right out of high school before enrolling at New York University in her early 20s.
The original dream was in archaeology, "until I went on a dig and realized it wasn't for me." She soon transferred the ethnographic and investigative skills from anthropology to media studies and abandoned an otherwise certain career in academia.
"I got bit by the journalism bug," she said. A 2008 fact-checking internship with Newsweek International soon sealed the deal.
Follow The Money...
"The world was collapsing, and that's sort of how I got the bug to not only go into journalism but then to start following the money trail," Brennan said. "For me, with an anthropology background, what I was finding was that there's always a money trail. Even the toughest social, cultural, religious, on and on and on topics, if you dig down deep enough, you're going to find a money trail."
Luck, she said, brought her to Forbes as a video production assistant, and upward momentum has carried her since.
"I don't put goals, I don't even have a timeline in terms of where I'll end up three or five or 10 years from now because I'm so excited with where I am today, and I know that if I just keep showing up and working that more will be revealed," she said.
Posted-In: A Day In The Life CNBCEntrepreneurship Movers & Shakers Top Stories Exclusives Interview General Best of Benzinga
View Comments and Join the Discussion!