Here's How Much Investing $1,000 In PayPal's 2015 Spinoff Would Be Worth Today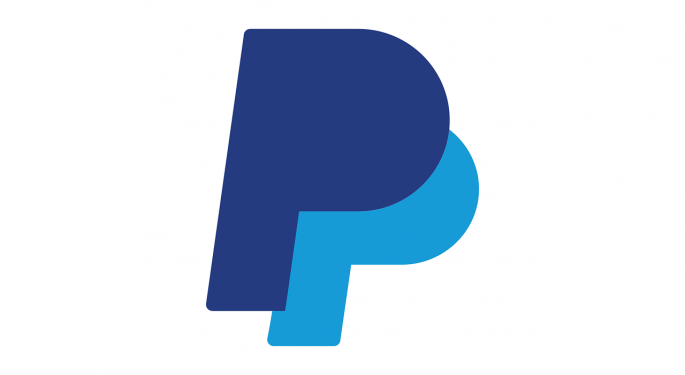 Investors who owned stocks in the 2010s generally experienced some big gains. In fact, the SPDR S&P 500 (NYSE: SPY) total return for the decade was 250.5%. But there's no question some big-name stocks did much better than others along the way.
PayPal's Big Decade: One market leader, of the second half of the decade at least, was digital payments giant Paypal Holdings Inc (NASDAQ: PYPL).
At the start of the 2010s, PayPal had more than 11 million active users, but it was still a subsidiary of eBay Inc (NASDAQ: EBAY). In 2015, eBay decided to spin-off PayPal into its own public company. Under the terms of the spin-off, which came after pressure by activist investor Carl Icahn, each eBay investor as of July 8, 2015, received one share of PayPal stock per eBay share owned.
PayPal opened its first day at $41.46. By late 2015, PayPal had dropped as low as $30, its all-time lowest price. The stock made it to the $50 mark in mid-2017, and had more than doubled its initial spin-off opening price by the end of that year.
PayPal reached $100 in early 2019 and later hit its high point of the 2010s at $121.48.
Related Link: Here's How Much Investing $1,000 In Apple The Day The First iPhone Debuted Would Be Worth Today
PayPal In 2020 And Beyond: PayPal peaked at $124.45 in early 2020 prior to the COVID-19 market sell-off. After dipping as low as $82.07 in March, PayPal shares roared back to make new all-time highs of $215.83 before settling back down to the $185 range.
At today's prices, PayPal remains one of the top investments of the past five years. PayPal has generated a 359.9% total return for investors since it began trading on the Nasdaq in 2015, roughly seven times the 54.5% total return by the SPY ETF in that time.
In fact, $1,000 in PayPal stock bought at its opening price back in 2015 would now be worth $4,599.
Looking ahead, analysts expect big things out of PayPal in the next 12 months. The average price target among the 40 analysts covering the stock is $223.50, suggesting 20.3% upside from current levels.
View Comments and Join the Discussion!
Posted-In: Education General Best of Benzinga