This Day In Market History: Vanguard Launches First Index Fund For US Retail Investors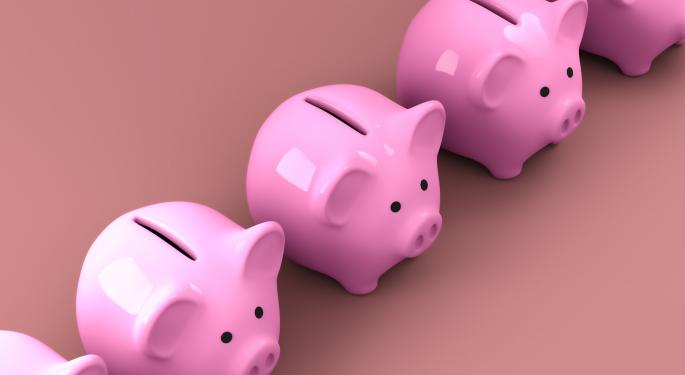 Each day, Benzinga takes a look back at a notable market-related moment that occurred on this date.
What Happened?
On this day 42 years ago, Vanguard launched the first retail index mutual fund.
Where The Market Was
The Dow Jones Industrial Average closed at 973.74 and the S&P 500 traded at 102.91. Today, the Dow is trading at 25,986.92 and the S&P 500 is trading at 2,901.13.
What Else Was Going On In The World?
In 1976, Steve Jobs and Steve Wozniak formed Apple, Inc. (NASDAQ: AAPL). The hit Sylvester Stallone movie "Rocky" was released. The average cost of a new house was $43,400.
Birth Of The Retail Index Fund
Back in August 1976, Vanguard founder John Bogle launched the Vanguard First Index Investment Trust, the first U.S. index fund available to retail investors. Bogle created the passive fund to simply track the performance of the S&P 500 and minimize investor fees.
At the time of its launch, the fund's $11.3 million in assets was well short of Bogle's $150-million goal, but its popularity quickly skyrocketed. The fund's assets grew at a compound annual rate of 53 percent during its first 20 years.
Today, the fund is called the Vanguard 500 Index Fund Investor Shares, and stock traders can access it via its ETF form, the Vanguard 500 Index Fund (NYSE: VOO). The VOO ETF has a miniscule 0.04-percent expense ratio, which has allowed it to track the S&P 500 extremely well. The VOO ETF has averaged a 14.73-percent average annual return since its creation compared to the 14.77-percent average annual return of the S&P 500 in that time.
Related Links:
This Day In Market History: Warren Buffett Buys Nebraska Furniture Mart For $55.3M
Posted-In: this day in market historyEducation General Best of Benzinga
View Comments and Join the Discussion!