John Bogle's Biggest Investing Mistake And What He Learned From It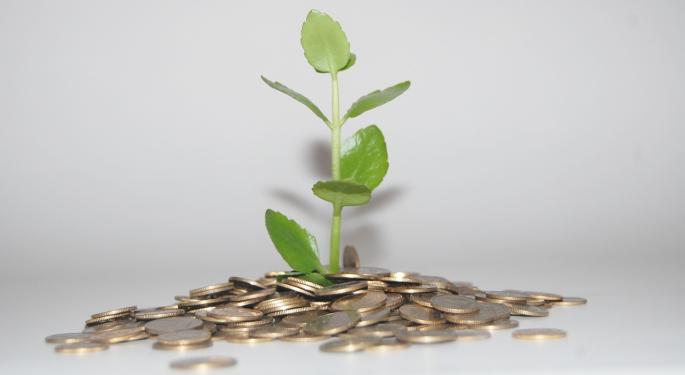 Benzinga recently had the chance to speak with John Bogle, founder and former CEO of The Vanguard Group and author of best-selling book "Common Sense on Mutual Funds: New Imperatives for the Intelligent Investor."
Mr. Bogle discussed a wide range of topics, including which investments he recommends at the moment, what lessons he learned from his biggest investing mistake and what fads he sees in today's investment world that will likely prove to be short-lived.
What To Buy
Bogle has long been a believer in buying and holding low-cost index funds for the long-term. When Benzinga asked Bogle where investors should be putting their money, he mentioned a couple of his favorite funds.
"I would invest in Vanguard S&P 500 Index Funds or Vanguard Total Stock Market Index Funds and pay us five basis points per year, and you'll capture the market's return," he explained. "If you get into investing in particular sectors, your behavior is going to mess you up. One sector will do well for a while, and then you'll get into another one that won't. Why not just play it right down the middle?"
Related Link: PureFunds CEO Andrew Chanin On Investing In Cybersecurity
Learning From Mistakes
Bogle's career has been an overwhelming success, but very few things in the world of finance go exactly according to plan at all times. Benzinga asked Bogle what his biggest investing mistake has been and what he has learned from that mistake.
"The biggest mistake I made in my professional career was believing back in the go-go years of the mutual fund industry that there was such a thing as a permanently good fund manager."
According to Bogle, the Wellington Fund acquired several hot go-go fund managers, and the decision ended up being an utter failure. "At the time, I was naïve and stupid, and I should have been much more aware that fads like the go-go era come-come and then they go-go," Bogle joked.
Related Link: Exclusive: AlphaClone CEO Maz Jadallah On How To Invest Like A Hedge Fund Billionaire
Modern Fad
When Benzinga asked Bogle if he sees any fads in the modern investment world that could spell bad news for investors in the long-term, he mentioned biotech stocks and the "unicorn" private tech companies that have raised so much money in recent years.
"It's a little bit like the information age stocks that were so overvalued," Bogle said, drawing comparisons to the dot-com bubble of the late 1990s. "Each stock looked really great, but anybody would know that all of them cannot succeed."
Bogle added that 15 years following the bursting of the dot-com bubble, 95 percent of the over-hyped stocks are now gone.
Image Credit: Public Domain
View Comments and Join the Discussion!
Posted-In: Common sense on Mutual Funds: New Imperatives for the Intelligent Investor John Bogle Vanguard Group Vanguard S&P 500 Index FundsTop Stories Exclusives Trading Ideas Interview Best of Benzinga