What Happens To Your Portfolio If You Declare Bankruptcy?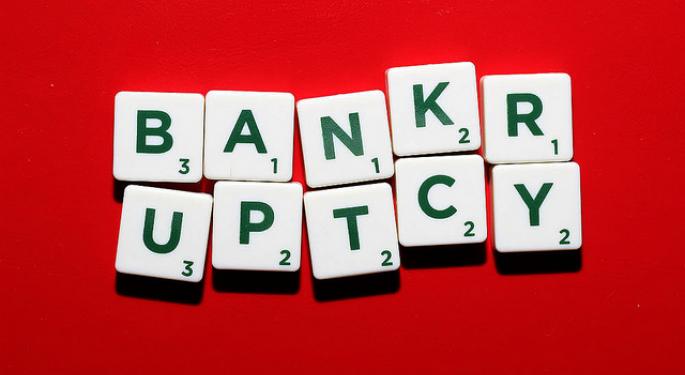 Last year nearly 800,000 Americans and U.S. firms filed for bankruptcy, according to American Bankruptcy Institute. Financial hardships come in many forms. But almost all involve either decreased revenues or debts that simply got out of hand. Examples include lower sales for a small business; getting laid off; maxing out one's credit cards; or a medical emergency or unexpected catastrophe.
What happens to your investments (such as stocks, bonds and other assets) when you file for bankruptcy? It depends because there are various types of bankruptcies under U.S. law.
For individuals, they can file for Chapter 7 or Chapter 13 bankruptcy. Chapter 7 can potentially wipe out most or all debts but a person must prove that he doesn't generate enough income to pay off existing liabilities. So if you collect significant income from capital gains or dividends, you may not be able to file for Chapter 7.
If you have some income, Chapter 13 may be more appropriate. A judge will facilitate a reasonable repayment plan with your creditors that gradually reduce and eliminate your debts. The payment plan may include reducing the principal balance, lowering interest rates, creating lenient terms, or a combination of these. If you follow your repayment schedule, your assets won't get touched.
With a Chapter 7 bankruptcy, your creditors may be able to seize your assets in order to pay down your debts. Bankruptcy laws are complex but according to law firm Rowdy Williams, there are exemptions to certain rules that protect some of your properties or assets.
For example, you may be able to exempt a certain amount of value for your home, up to $176,000 in some states. In other states, you may be able to protect your personal vehicle or similar assets that are necessary for you to continue working.
Here's the interesting part: In many cases, assets you have in retirement accounts typically cannot be touched. Therefore, if your stocks, bonds and other holdings are secured in something like a 401(k) or Roth IRA plan, they'll be safe from your creditors. Not only does it pay to save for retirement, you'll be protecting your assets from confiscation should you fall on hard times.
Keep in mind that bankruptcy rules vary from state to state. These exemptions aren't guarantees as laws and individual circumstances can be complex. You should consult a lawyer to assess a bankruptcy filing's impact on your investments.
The preceding article is from one of our external contributors. It does not represent the opinion of Benzinga and has not been edited.
Posted-In: bankruptcyEducation Personal Finance General
View Comments and Join the Discussion!