Benzinga Money is a reader-supported publication. We may earn a commission when you click on links in this article.
Learn more.
Jump straight to Webull! Get real-time market data, analysis tools and $0 commissions.
DIY investment success requires:
Time
Effort
Money
Unfortunately, thousands of individuals feel they don't have any of the three at their disposal, especially time. How about effort?
Unfortunately, for most people, the dizzying array of choices make it tough to even know where to start. This is where a brokerage firm comes in handy, as it can do all the pre-research and initial grunt work on your behalf and manage your investments.
What's a Brokerage Account?
A brokerage account is an account an investor maintains with a licensed brokerage firm which allows you to buy and sell financial assets such as stocks, bonds, mutual funds, currencies, futures, options, etc.
An investor deposits funds with the brokerage firm to maintain either a cash or margin account. Once a client places an order with the firm, the latter executes it on investors' behalf in return for compensation, which is called commission.
A broker can be a traditional full-service broker or a discount broker, depending on whether it offers a full range of investment services and is more personalized or acts merely as a platform to route your buy-and-sell orders.
The discount broker typically provides free research and tools as add-ons to its service. Some of the services offered by a full-service broker include financial planning, investing, retirement planning, tax advice and regular portfolio updates.
Consequently, the fee/commission associated with a full service broker is higher compared to the commissions due to the discount broker.
What's an IRA?
An IRA, or individual retirement account, is a type of savings vehicle specifically earmarked for retirement.. An IRA can be further categorized into a traditional IRA or Roth IRA. The difference between them is the tax treatment associated with each.
A traditional IRA allows tax deductions for contributions toward the account, and the taxes are deferred on the potential investment earnings until the funds are withdrawn.
Deductions for Roth IRA contributions are not allowed, and investment earnings will be distributed tax-free at the time of retirement. You'll need to opt for a traditional IRA if your income is too high or if you expect to be in a lower tax bracket at the time of retirement.
Types of IRA Accounts
A brokerage account is maintained just like a savings account you'd have at a bank. However, your money with the brokerage account has the opportunity to grow more quickly, as it is invested in financial assets. Thus, a brokerage account is more growth-oriented. An IRA can also be designated a trust or custodial account for minors.
A custodial IRA
This is a type of retirement account that can be set up for your child. Through investing for retirement at an early age, kids have the benefit of compound interest on their side. One way you can do this is to set up a custodial IRA for your child. If your child works and earns money before he or she is an adult, he/she can put some of this money into a custodial IRA.
An IRA trust
This is an excellent option If you have a lot of money stashed in an IRA. It's recommended that you set up a revocable living trust, designed to be the beneficiary of your IRA after you die. To back up all the way, IRAs are protected from the claims of creditors while you, the IRA account owner, is living. However, once you die and the IRA assets are given to a beneficiary, the IRA assets lose their protected status.
That's the reason an IRA Trust should be set up, as it will be protected from creditors, swindlers and lawsuits as long as the funds remain inside the trust.
Restrictions on investment amount
The amount earmarked for investment held in a brokerage account has no ceilings or restrictions. Meanwhile, IRAs have restrictions on the investment amount. In 2018, Roth and traditional IRA investors 50 years and under are eligible to contribute up to $5,500 for the tax year, and those over 50 can contribute $6,500, including an additional $1,000 catch-up contribution.
Brokerage Account vs. IRA: Tax Treatment
A regular brokerage account doesn't offer any tax benefits. The interest and dividends received are usually taxable in the year they accrue. Any earnings on the sales of an investment attracts capital gains tax. On the other hand, when there is a capital loss, a brokerage account permits you receive a tax break.
As discussed earlier, traditional IRA contributions are tax-deductible on tax returns for the year, while withdrawals during retirement are taxed at ordinary income tax rates.
On the contrary, contributions to Roth IRA are not tax deductible but earnings and withdrawals are usually tax-free. Thus, interest, dividends, capital gains and any other income that accrue along the way are free taxation. Also, only the amount that goes into a Roth IRA account is taxed, not the sum that is eventually received.
Brokerage Account vs. IRA: Liquidation Period
It's mandated that traditional IRA investors withdraw a certain percentage of funds at age 70½, whether you need it or not. Meanwhile, Roth IRAs do not have a mandatory withdrawal amount and contributions can continue to grow tax-free.
Penalty-free qualified distributions can be taken from the age of 59½ for both traditional and Roth IRAs, although to avoid tax payment, a Roth IRA requires the first contribution to be made to the account at least five years before the first withdrawal. The penalty for early withdrawal (before 59½ years) is 10 percent.
Pros of an IRA
You can defer paying taxes on IRA gains, which allows your finances to grow at a faster rate than a brokerage account.
Traditional IRAs allow individuals to save who are in a higher income tax bracket.
An IRA is a better bet when your goal is to build wealth slowly, rather than to generate immediate additional cash flow.
Pros of a Brokerage Account
Brokerage accounts allow some control over when you pay capital gains, as you can decide when to liquidate an investment asset.
There is no restriction on the timing of liquidation or withdrawal of the amount of money in an account.
No penalty is levied on early use of the investments held in the account.
One can earn tax breaks on stocks that have depreciated in value by recognizing a tax loss.
Check out a few of our top picks for online brokerages below.
Best Online Brokerages
If you would want to invest online but have some guidance, check out one of these online brokers that can get you started.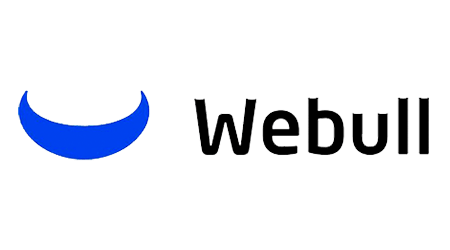 Best For
Intermediate Traders and Investors
Best For
Intermediate Traders and Investors
1 Minute Review
Webull, founded in 2017, is a mobile app-based brokerage that features commission-free stock and exchange-traded fund (ETF) trading. It's regulated by the Securities and Exchange Commission (SEC) and the Financial Industry Regulatory Authority (FINRA).
Webull offers active traders technical indicators, economic calendars, ratings from research agencies, margin trading and short-selling. Webull's trading platform is designed for intermediate and experienced traders, although beginning traders can also benefit.
Webull is widely considered one of the best Robinhood alternatives.
Best For
Active traders
Intermediate traders
Advanced traders
Pros
Commission-free trading in over 5,000 different stocks and ETFs
No account maintenance fees or software platform fees
No charges to open and maintain an account
Leverage of 4:1 on margin trades made the same day and leverage of 2:1 on trades held overnight
Intuitive trading platform with technical and fundamental analysis tools
Cons
Does not support trading in mutual funds, bonds or OTC stocks

1 Minute Review
Robinhood is the broker for traders who want a simple, easy-to-understand layout without all the bells and whistles other brokers offer. Though its trading options and account types are limited, even an absolute beginner can quickly master Robinhood's intuitive and streamlined platform. On the other hand, more advanced traders might be frustrated by Robinhood's lack of technical analysis tools, a feature that's now nearly universal across other platforms.
Best For
Beginner traders
Mobile traders
Pros
Streamlined, easy-to-understand interface
Mobile app with full capabilities
Can buy and sell cryptocurrency
Cons
Almost no trading analysis tools available
Only taxable brokerage accounts available
No option to open a retirement account
No access to mutual funds, forex or futures trading
Limited customer service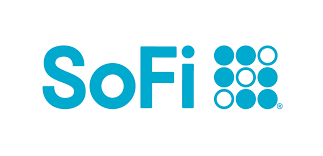 Finance Your Future
Deciding where you should put your money comes down to assessing your immediate and future financial goals. Depending on how fast you would need your money to grow and your risk tolerance are just a few factors to consider.
Ready to start investing in your future? Benzinga breaks down how to open your IRA account.
Frequently Asked Questions
What are the different types of IRAs?
You can invest in Traditional, Roth, SEP and SIMPLE IRAs.
Answer Link
How many brokerage accounts can I have?
There is no limit to the number of brokerage accounts you can own.
Answer Link
Turn to Webull
0 Commissions and no deposit minimums. Everyone gets smart tools for smart investing. Webull supports full extended hours trading, which includes full pre-market (4:00 AM - 9:30 AM ET) and after hours (4:00 PM - 8:00 PM ET) sessions. Webull Financial LLC is registered with and regulated by the Securities and Exchange Commission (SEC) and the Financial Industry Regulatory Authority (FINRA). It is also a member of the SIPC, which protects (up to $500,000, which includes a $250,000 limit for cash) against the loss of cash and securities held by a customer at a financially-troubled SIPC-member brokerage firm.