Student Debt And Millennial Entrepreneurs: 'Don't Ever Underestimate Your Sweat Equity'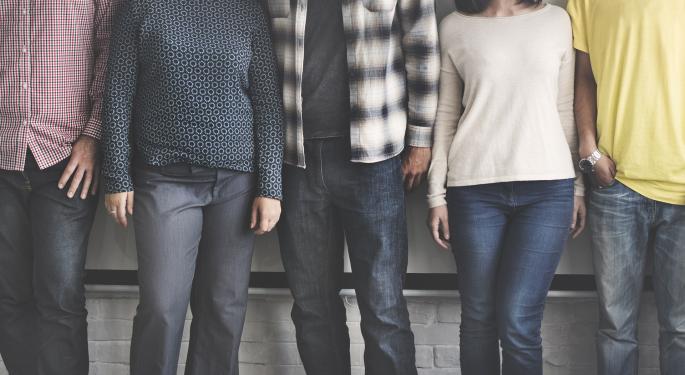 By Doug Sears
The millennial workforce embodies a pioneering mindset, seeing entrepreneurship as an idealized career path, according to recent studies. While data suggests many millennials feel entrepreneurial and aspire to start their own businesses, few do. Business owners under age 30 are small in number — 65 percent smaller than the same age group in the 1980s.
The decrease in business owners under 30 and the increase in business owner aspirations for the same group comes down to an issue of versatility, according to Neil Kane, director of undergraduate entrepreneurship at Michigan State University.
"There's no question entrepreneurship is a hot topic," Kane said. "Our signature offering is entrepreneurship and innovation. We're in our third semester and have grown from a handful to over 300 students."
"Just because a student doesn't start a business the day they graduate doesn't mean they never will," Kane said. Many of Kane's students intend to open their own businesses later in life, when they are more in control of their student loan debt and other factors, he said.
Debt A 'Counterforce' To Student Potential
The gap between the entrepreneurial ambitions of millennials and their follow-through could be explained by the boogeyman under the collective millennial bed: Student loan debt.
From 2004 to 2014, the number of student borrowers rose 89 percent and the debt itself grew by 77 percent. Many industries that used to rely on the young adult market are feeling the sting from this debt load, from car and home sales to vacations, and small business loans have seen a similar decline in the demographic.
"That's a real counterforce to uncapping or unleashing the entrepreneurship potential of students," Dr. Jeff Stoltman, the director of entrepreneurship and innovation programs at Wayne State University, said of student loans.
"I think we'll see greater numbers [of millennial entrepreneurs.] We want you to go in with your eyes open. If you think starting something is easy, let's show you what is involved here. We want you to understand there are serious challenges here and you have to have the special sauce [and] you have to be able to invest [in] yourself," Stoltman said.
'Don't Ever Underestimate Your Sweat Equity'
"What students today will see is many more changes in career and many more times where they will need to reinvent themselves. So our focus is the skill development," Kane said. "It's usually not a discussion about 'hey, I want to start this T-shirt company.'"
Millennials who do start their own businesses sometimes follow a passion project.
Stefan Jagot founded web-based publishing company The Farm Club, serving as president and editor-in-chief, while a student at Central Michigan University.
"The Farm Club was a sports media group" that got its start in sports debates with his friends, Jagot said. "I get pretty into things. I invested in it [and] my friends backed out pretty early, but I got attached and recruited people from all over the U.S. and in Australia."
TheFarmClub.net was founded in 2012 and closed in 2014, one year after Jagot graduated from CMU with a degree in broadcast and cinematic arts.
Jagot is open to starting a business in the future, but said he'd avoid sports writing or other subjects he's personally passionate about.
"It wouldn't be this, but I definitely would [start a business]. I work in sales. You have to serve as the evangelist for the brand, and ideally I'd want to do that in my own [capacity with] something I created," Jagot said.
The CMU grad cautions budding entrepreneurs about the balance between a company's leadership and its funding source.
"Don't ever underestimate your sweat equity. If people are going to invest in your company, they're going to want to control a part of it and you have to be ready to fight for what's yours."
Posted-In: Central Michigan University CMU Jeff StoltmanEducation Entrepreneurship Psychology Startups General Best of Benzinga
View Comments and Join the Discussion!