The Grandest Social Media Lawsuits And Their Aftermath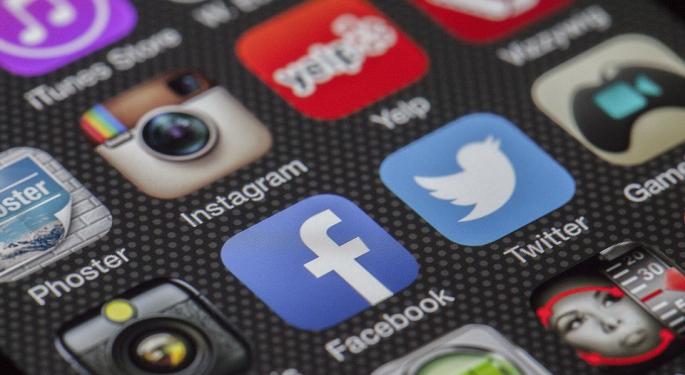 It seemed that social media networks are unshakable when it comes to lawsuits. They write their rules in such a way, that anything adverse that happens on the platform is user's liability. After all, he or she is the one violating the rules and abusing the platform.
However, the recent surge in lawsuits against such giants as Facebook Inc (NASDAQ: FB), Twitter Inc (NYSE: TWTR), and Alphabet Inc (NASDAQ: GOOG) shows that nothing is impossible. At least, there has been a change in public sentiment.
Families of terrorist attacks victims vs. Facebook, Twitter, and Google
The family members of three Orlando shooting victims has recently filed a lawsuit against the platforms for alleged "material support" of the ISIS proliferation.
They say that terrorists "use their social networks as a tool for spreading extremist propaganda, raising funds, and attracting new recruits."
Families of the people killed in Orlando nightclub attack claimed that the networks did not do enough to prevent radicalization of people through social media. Plaintiffs insist that ISIS-related accounts still exist on the aforementioned platforms. Through them, the terrorists continue spreading videos and messages about atrocities their organization perpetrates. Moreover, the lawsuit says that without the media platforms "the explosive growth of ISIS over the last few years into the most feared terrorist group in the world would not have been possible."
Similar claims had been made before. The family of 23-year-old Nohemi Gonzalez, who was killed in Paris attacks, filed a lawsuit against Twitter, Google, and Facebook back in June 2016.
Of course, due to the Communication Decency Act, which protects the media from the misdeeds of their users, such lawsuits are not likely to succeed. However, they point out a huge problem. With a number of such cases growing, the pressure on the tech companies to respond will grow accordingly.
Perkins vs. LinkedIn
The most resonant case including the professional network was probably the one that got their users $13.000.000 of settlement in total. Of course, each of the plaintiffs got merely $20 check, but still it was a little triumph for each of them. The reason for this lawsuit were the invitations that the LinkedIn Corp (NYSE: LNKD) network sent to their users' contacts without their consent. That is, the users gave their permission, but only for 1 email, whereas the LinkedIn system sent two additional follow-up reminders, thus harassing their users' contacts on their behalf. When they found out, they were understandably annoyed.
To settle this matter once and for all, the LinkedIn set a deadline, so anyone who felt bereft by their emailing policy would be able to submit their eligibility. Almost a year later those, who made it before the deadline got a very much desired email from LinkedIn with a check inside.
Social media vs. Bots
Two similar cases have been dragging on quietly for some time without attracting much attention from the wider audience. The first one is Facebook vs. Power.com, where the famous social network accused what appeared to be a social network managing system of accessing Facebook servers unauthorized. Users themselves granted Power.com their permission to handle their Facebook info, but apparently, the company itself did not like it.
The second is LinkedIn's case. The professional network accused the anonymous massive botnet of data harvesting from users' profiles.
In essence, both social media giants objected crawling their pages by bots, calling it "hacking" and CFAA violation. Granted that CFAA in itself is a mess of a law, the decision to settle these complaints has created a dangerous precedent. After all, that is what all renowned search engines do: they crawl the webpages and collect the information.
Although Facebook has won the case against the company that already ceased to exist by the time, the effect of it is difficult to overestimate.
If LinkedIn wins their case as well, such court ruling will mean the monopoly of the existing search engines on collecting data from webpages.
Lane New vs. Denise New
Of course, not always the platform is the one held responsible. Quite often people sue each other in social media related lawsuits.
This time the resonance was not the scope of the lawsuit, but its essence: a sixteen-year-old boy sued his mother for "snooping" on him on social media. To understand the meaning of such ruling, one must know that monitoring online activities of one's underage children is legal. There is a variety of monitoring tools, from Pumpic app to McAfee and Norton family solutions that grant parents and guardians of a minor access to the content he or she posts and explores online. However, Denise New took her parenting duty way too far. She changed her son's password to his Facebook page, locking him out of his account. After that, she started posting slanderous comments on his wall on his behalf. She then proceeded by changing a password to his email, so he would not get Facebook notifications. No wonder she was charged with harassment under the state's law. However, the legislation is yet to define where is that fine line where monitoring becomes snooping. After all, privacy and safety have formed one of the most crucial dilemmas of today's cyber world.
Social media companies themselves have become treasure troves of evidence that can be used against plaintiffs, defendants, and even lawyers, witnesses, experts, and judges. They offer powerful tools, but that is a double-edged sword. Using a data obtained from social networks, litigators enter an ethical minefield, because nothing is yet clear enough in this area from the legislation point of view. Each process and each ruling shapes legal landscape and has many social and economic ramifications unfolding before our eyes.
Posted-In: Google ContributorEducation Topics
View Comments and Join the Discussion!