Snapchat, Apple And Twitter Understand The Hidden Value Of 'Shareable Design'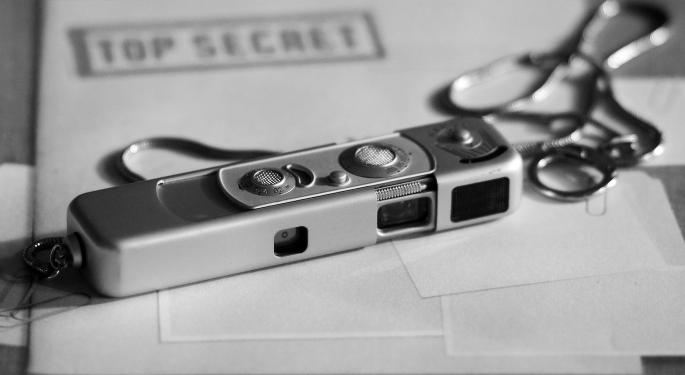 In a recent post on LinkedIn Corp (NYSE: LNKD), Josh Elman, partner at Greylock, explained why social media apps and other software may be getting a bit less intuitive. According to Elman, there's a hidden value in making certain software less intuitive and more shareable.
For decades, software companies focused on producing products that users can easily figure out on their own. Elman used Microsoft Corporation (NASDAQ: MSFT)'s Excel as an example.
"We can argue about how successful they were aesthetically, but programs like Excel succeeded in the market because they had a lot of ways that users could discover their features just by clicking around," Elman explained.
On the other hand, someone who has never used or seen Snapchat before might be understandably lost about how to use the wildly popular app. Elman said that's because the app was intentionally designed to be shareable rather than intuitive.
Shareable Vs. Intuitive Design
Humans naturally learn best by watching others, and shareable design taps into the basic human drive both to teach and to demonstrate mastery.
"Snapchat does this brilliantly because each of those seemingly obscure features is an opportunity for its users to show their friends how to do something cool," Elman wrote. The process of sharing a new feature then becomes part of the positive overall user experience.
"And for Snapchat, that's great, because it's converting you into an evangelist for its product, and you don't even feel like you're evangelizing: you're just showing your friends how to do something neat," Elman said.
The new era of shareable design may still be in its infancy, but Snapchat certainly doesn't have a monopoly on the idea. Elman mentioned Prisma, Apple Inc. (NASDAQ: AAPL)'s iOS and, to a lesser extent, Twitter Inc (NYSE: TWTR) as three apps that have incorporated shareable design elements.
Other software companies may need to start re-thinking exactly what it is that users enjoy about the combination of technology and social interaction and how they can provide users with more than just a one-dimensional experience.
View Comments and Join the Discussion!
Posted-In: Excel Greylock Josh Elman PrismaEducation Tech General Best of Benzinga