Taxpayers Have Now Made A $63 Billion Profit From Fannie Mae, Freddie Mac Bailouts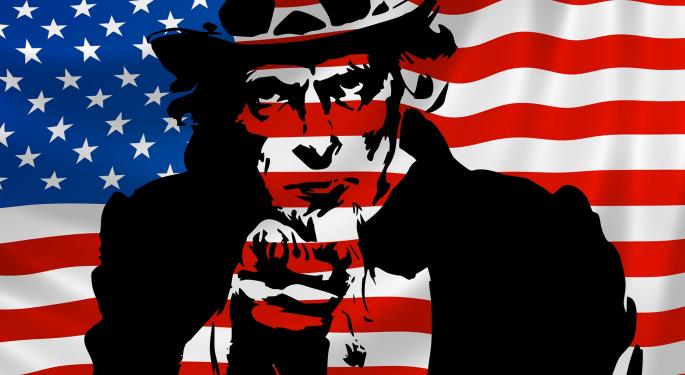 Shares of Federal National Mortgage Assctn Fnni Me (OTC: FNMA) and Federal Home Loan Mortgage Corp (OTC: FMCC) have been all over the map in the past week following comments from newly-appointed Treasury Secretary Steven Mnuchin.
When asked about Fannie Mae and Freddie Mac, Mnuchin said the Trump administration has "got to get them out of government control."
Fannie and Freddie were placed under government conservatorship when they required taxpayer $185 billion bailouts during the financial crisis.
At the time, the bailout was a controversial use of taxpayer dollars. As part of the terms of the deal, Fannie and Freddie issued preferred shares of stock to the U.S. government that pay annual dividends. In 2012, the Treasury amended the terms of the bailout agreement and declared a "net-worth sweep" that would sweep all of Fannie and Freddie's profits into the government's pocket until the entities were completely wound down.
It's now been eight years since the bailout. As most investors know, dividends tend to add up over time.
How Much?
Between Fannie and Freddie, U.S. taxpayers have now made more than $63 billion in profits, including the $185 billion bailout.
Fannie Mae's most recent dividend payment was $2.87 billion in September 2016. Freddie paid $933 million in September.
In the past year, Fannie Mae has paid $8.849 billion in dividends, and Freddie Mac has paid $2.673 billion.
The government's bailouts of Fannie and Freddie are by far the most profitable bailouts of the financial crisis, and the two GSEs are the primary reason why the financial crisis bailouts have generated an overall net taxpayer profit of $71.9 billion.
Posted-In: fannie mae freddie mac GSEs Steven MnuchinEducation Politics Economics General Best of Benzinga
View Comments and Join the Discussion!