The Simpsons And 7 Great TV Shows That Went On For Too Long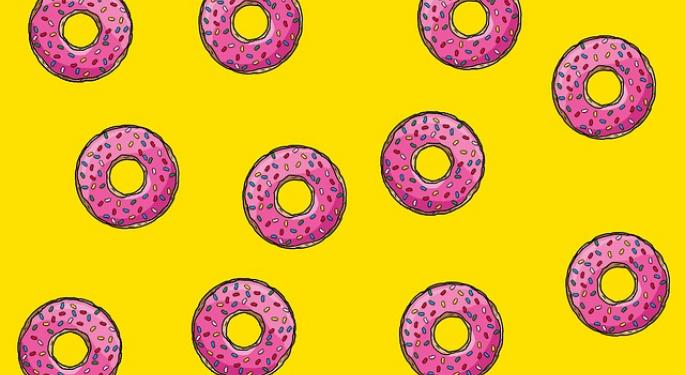 Earlier this month, Twenty-First Century Fix Inc (NASDAQ: FOXA) renewed "The Simpsons" for two more seasons. The show has now passed "Gunsmoke" for the title of longest-running scripted TV show in U.S. history.
"The Simpsons" was a surprise smash hit for Fox when it first hit the air way back in 1989. However, many Simpsons fans believe that somewhere between seasons 10 and 16, the show started to go downhill.
Here's a look at seven TV shows that went on for too long.
Two and a Half Men
For early fans of the show, Charlie Sheen's character Charlie Harper was the main attraction. Sheen left the show after season eight seasons when he entered into drug rehabilitation. CBS Corporation (NYSE: CBS) probably should have ended the show, but instead chose to bring in Ashton Kutcher as Sheen's replacement for four more lackluster seasons.
The Office (U.S.)
The show captivated audiences with its unique style and its heartbreaking storyline between Jim and Pam, who couldn't ever seem to get their timing right. The turning point for the series may have been when Jim and Pam got married to start off season six, or it may have been when star Steve Carrel left the show after season seven. Either way, Comcast Corporation's (NASDAQ: CMCSA) NBC chose to keep the show on the air for 9 total seasons.
American Idol
Every American remembers early "American Idol" winners like season one's Kelly Clarkson and season four's Carrie Underwood. Season 13 winner Caleb Johnson and season 14 winner Nick Fradiani? Not so much.
E.R.
During the show's first five seasons with leading star George Clooney, the medical drama averaged slightly under 30 million viewers. A constant revolving door of cast members and increasingly unrealistic plot lines had ratings down below 10 million by seasons 14 and 15.
Scrubs
"Scrubs" fans were treated to a very frustrating ending to the series after Walt Disney Co's (NYSE: DIS) ABC dropped the ball on what would have been a satisfying finale. In season eight's final episode, main character J.D. (played by Zach Braff) left Sacred Heart Hospital and was pondering his future. Instead of ending the series there, ABC brought it back for a ninth puzzling season focusing on a group of new characters.
True Blood
"True Blood" was one of the hottest shows on TV for Time Warner Inc's (NYSE: TWX) HBO in its first season. By the time the show ended after seven seasons, viewers had been treated to werepanthers, serial killer ghosts and fairies.
Dexter
Like True Blood, Showtime's "Dexter," a show focusing on a serial killer antihero, came out of the gates hot. However, the turning point for the show may have come after season four. Grantland has said that the majority of the final four seasons of "Dexter" were incompetent and repetitive.
Posted-In: American Idol Dexter Scrubs The Office The SimpsonsTopics Opinion General Best of Benzinga
View Comments and Join the Discussion!