In Humor, There Is Brutal Honesty: How SNL Addresses Debt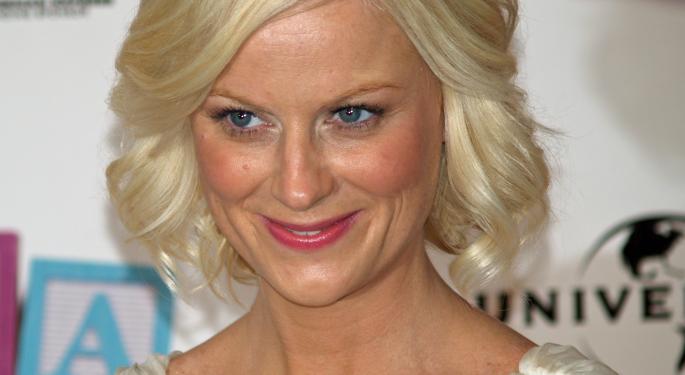 "Saturday Night Live," the iconic late-night comedic sketch broadcast, has been garnering audiences' attention for decades. And, the appeal far exceeds slapstick humor or boarder-line inappropriate shtick.
Comedians get away with brutal honesty veiled in humor, while others couldn't hope to express the truths they impart so brashly. As explained by Raymond Lloyd Richmond, Ph.D, in his "Guide To Psychology and its Practice," humans like the big reveal of brutal honesty, but they don't like to be told it directly.
"[W]e enjoy seeing this truth revealed to use — especially in seeing others make fools of themselves — but only so long as truth dos not get too close. If it gets too close the show stops and the laughter ceases."
Therefore, for as many blog posts you read or financial advisors you visit, sometimes, a couple of comedians can get the point across where others have failed.
Watch below, laugh and appreciate the thinly veiled truths. I dare you.
'Don't Buy Stuff You Cannot Afford'
Steve Martin and Amy Poehler join Chris Parnell in an over-the-top commercial parody about avoiding debt. From 2006, "Don't Buy Stuff You Cannot Afford" hammers into the viewers' psyche through the thick-headedness of Martin and Poehler that the simplest way to avoid debt is to simply not spend money you do not have.
'Veronica & Co.: Models And Debt'
In a 2001 talk-show parody sketch, Molly Shannon portrays European supermodel Veronica Kilvere who interviews guests to discuss modeling, her personal life and debt. Joined on stage by Mena Suvari, Ana Gastayer, Will Ferrell and Chris Kattan, Shannon jousts with Kattan who portrays an author of a highly successful money-management book entitled "Dollar by Dollar."
Despite Kilvere's ridiculous amount of wealth, Kattan's character still has some financial advice for the supermodel, "I believe anyone can get out of debt by setting realistic goals and trying to resist what I like call 'budget phobia.'"
When Kilvere explains a personal issue with buying a new plane in the same week as a boat, Kattan's character replies, "Well, then in your case I suggest not buying a new plane until your old plane wears out."
'Deep Thoughts: Wanting More Money'
Jack Handey points out how easy it is to want more money and think about more money and not do anything constructive but think and want in this short clip from 1993.
"It's easy to sit there and say you'd like more money. And I guess that's what I like about it. It's easy. Just sitting there, rocking back and forth, wanting that money."
'Bullets Aren't Cheap'
Steve Martin plays James Bond in a fictional 007 film called "Bullets Aren't Cheap." The premise of the 1987 sketch places Bond on a vacation, funded on his own dime, and facing the evil Goldsting played by the one and only Sting. Without his illustrious expense vouchers, Bond's entire character changes into what Miss Moneypenny calls "I don't want to say miserly…it's the Scottish thing — very tight with the dollar."
View Comments and Join the Discussion!
Posted-In: Budgeting budgets debt humorEducation Psychology Personal Finance General Best of Benzinga