How To Use Coattail Investing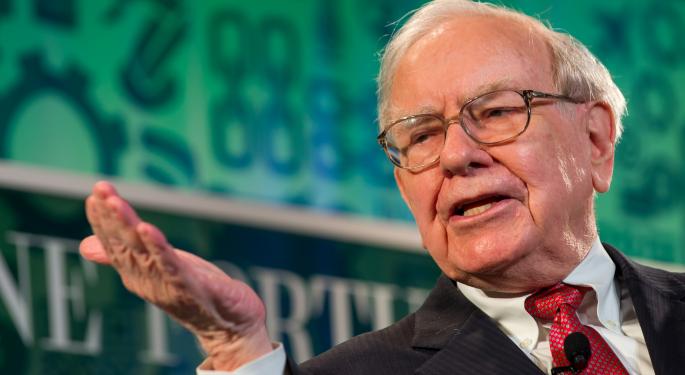 Warren Buffett is one of, if not the biggest name investors are most familiar with. The Oracle of Omaha created for himself tremendous wealth by following several simple investment philosophies over the decades, such as invest only in businesses you understand and buying a great company at a fair price rather than buying a fair company at a decent price.
Buffett's investment vehicle, Berkshire Hathaway Inc. (NYSE: BRK-A), owns stock in many public companies. In theory, there's no reason why an individual investor that admires Buffett's strategy can't invest in the same companies Buffett himself invests in. Doing so is actually a popular investment strategy called "coattail investing."
What Is Coattail Investing?
Coattail investing refers to an investor creating for themselves a portfolio of companies that mimic those of well-known investors. Large funds such as Buffett's Berkshire Hathaway are required to release a list of their stock holdings in a regulatory 13F filing.
Back in May, Buffett disclosed in the 13F filing that his fund owns more than 9.8 million shares of Apple Inc. (NASDAQ: AAPL).
Related Link: Warren Buffett's Advice For Younger Generations Investing In The Stock Market
It's highly unlikely that Buffett woke up one morning and decided to buy nearly 10 million shares of a stock trading in the triple digits. His firm, just like every other major hedge fund or asset manager, likely spends millions of dollars a year on research and make use of industry analysts that are experts in the field.
The common logic being that if Buffett thinks Apple is a good investment for his fund, it's a good investment for individual investors.
Be Careful
There is, however, one major issue with coattail investing. In theory, the investment strategy sounds great but in reality it's very difficult to fully mimic. For example, as noted by DealBook's Andrew Ross Sorkin in 2011, Buffett received special permission from the Securities and Exchange Commission to keep certain trading activities and large purchases a secret.
In other words, Buffett could have in theory began liquidating his entire stake in Apple months ago. Investors making use of the coattail investing strategy are in essence left out of the dark and may only find out about the trade several months from now.
Visit http://bit.ly/BZTeach for more awesome educational content!
Image credit: Fortune Live Media, Flickr
View Comments and Join the Discussion!
Posted-In: Coattail Investing Investment Strategy Warren BuffettEducation Top Stories General Best of Benzinga