Exclusive: Wealth-X President On Expanding Ultra High-Net-Wealthy Population And Spending Habits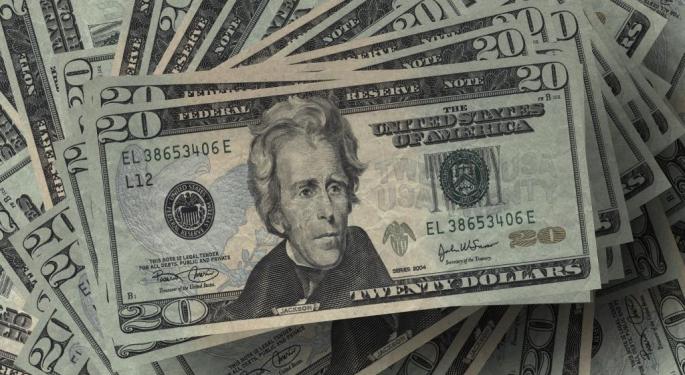 In an exclusive interview with Benzinga, Wealth-X Co-Founder and President, David Friedman, discussed the expanding and changing ultra-high wealthy population and how they affect luxury markets. Wealth-X is a provider of custom market research, specializing in analyzing the ultra high-net-worth population (UHNW), individuals who amount to at least $30 million in investible assets (excluding personal assets).
What Makes A UHNW Friendly Environment?
The major catalyst that creates a UHNW friendly environment is one that supports growth of private/family-held enterprises, according to Friedman.
"If you think about the top 10 countries in terms of highest ultra-high net wealthy populations, Germany is No. 2, behind the U.S. That's because they have so many large private businesses that are concentrated in a small amount of families," Friedman told Benzinga.
Ultra High N. Wealthy's Impact On Luxury Sectors
These ultra-high wealth consumers only spend about 4 percent "on luxury consumables excluding yachts planes and large luxury assets," but make up large amounts of total spending in those markets, especially for jewelry and watches. According to Friedman's research, UHNW individuals make up an extraordinary amount of spending in the luxury sector. Luxury sectors and the UHNW's share of spending include:
Yachts: 88%
Private Aviation: 82.9%
Art: 37.9%
Jewelry/Watches: 35.2%
Home: 28.1%
Apparel: 20%
Travel/Hospitality: 18.9%
Accessories: 14.1%
Food: 11.8%
Wines/Spirits: 10.1%
Automobiles: 8.9%
Beauty: 6.5%
Among the sectors listed above, Friedman specifically believed the Yacht industry is doing among the best in the luxury market currently with accelerating sales.
Changes In Spending Behavior
When it comes to spending, these UHNW individuals were becoming less and less sensitive to market conditions. Ever since the 2008 financial crisis, the wealthy have been dumping their money managers, especially hedge funds, and have been pouring their money into more direct investments. This population "is going to be less driven by the vicissitudes and the gyrations of the equity markets, and more attached to real-estate," said the Wealth-X President.
Although there are tremendous efforts by politicians worldwide to shrink wealth disparity, Friedman believes only the opposite will happen... at least for the near future.
View Comments and Join the Discussion!
Posted-In: Education Entrepreneurship Psychology Top Stories Exclusives Personal Finance Interview General Best of Benzinga