55 And No Retirement Savings; Is There Still Time?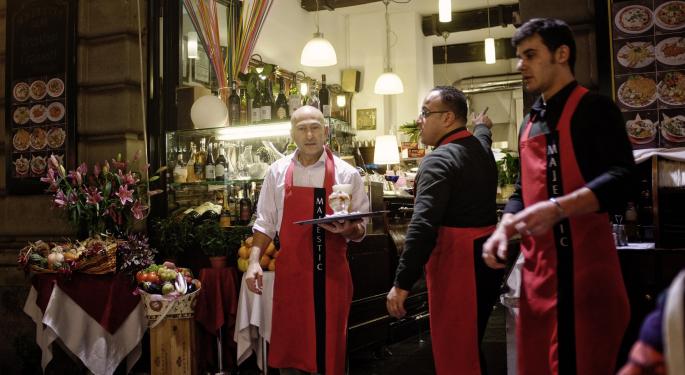 Countless Americans have no retirement savings; according to the Federal Reserve's 2014 Survey of Household Economics and Decisionmaking, the number of Americans who are planning to continue working past retirement can be assumed to be around 38 percent.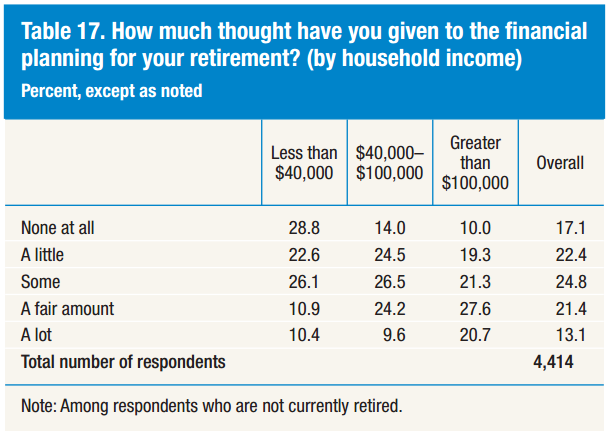 Source: Federal Reserve, 2014 Report On Economic Wellbeing Of U.S. Households
In commenting on the survey, the Fed stated, "Thirty-one percent of non-retirees have no retirement savings or pension, including nearly a quarter of those older than 45."
"Even among individuals who are saving, fewer than half of adults with self-directed retirement savings are mostly or very confident in their ability to make the right investment decisions when managing their retirement savings," the Fed elaborated.


Source: Federal Reserve, 2014 Report On Economic Wellbeing Of U.S. Households
According to a recent vlog post from money mogul Dave Ramsey, it's never too late to save for retirement. Furthermore, people need to be brutally honest with themselves, get their acts together, stop complaining and act.
As Ramsey put it, "Am I too old to save money?" he rhetorically asked, "Not if you're still sucking wind!"
"It's not too late," he stated, "You're not done until you quit."
'But, I'm Living Paycheck To Paycheck Already, And It's Too Late To Start Saving'
Conventional wisdom states that immediate need supersedes the importance of future needs. And while that is true, it's far more complicated than just putting off saving aggressively because you are living paycheck to paycheck.
As Ramsey explained, even if you are living each month from your income and depleting it, you can always take more control. However, it takes discipline.
No one said it was easy. No one said it would be fun. But, it's ultimately up to you.
"It's tough to live on a beans-and-rice lifestyle," Ramsey said in his "Guide To Budgeting" educational materials. In speaking about shoestring budgeting and his famous envelope system, "If you want to go to the store but don't have enough money, then raid the fridge for leftovers." It's all about teaching yourself to be strict, setting boundaries and stopping being soft on yourself.
"It's very important that you get yourself out of debt, that you get yourself on a plan, build an emergency fund, so that you can save for retirement."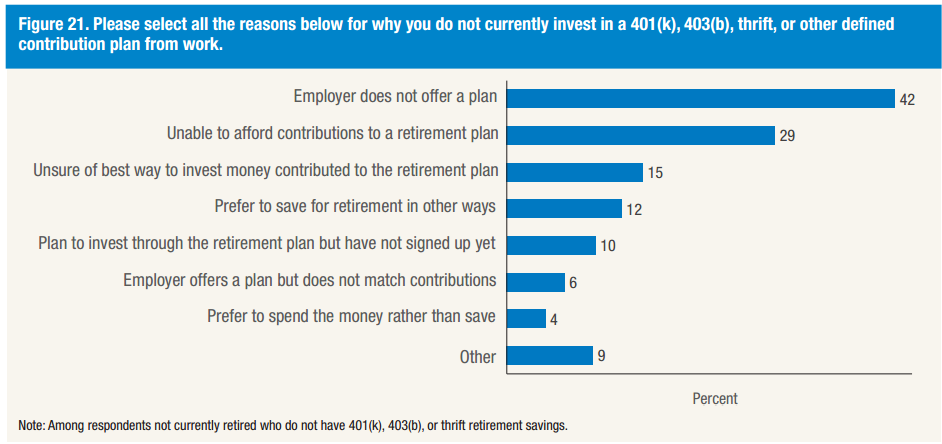 Source: Federal Reserve, 2014 Report On Economic Wellbeing Of U.S. Households
By following a meticulous budget, cutting out all unnecessary expenses and reducing your monthly spending across your budget, Ramsey assures that you can in fact take control, deplete your debt and save for retirement.
Stating you're too old or your lifestyle doesn't afford you to save for retirement or get out debt is nothing but excuses, according to Ramsey's philosophy.
"You're not too old," Ramsey articulated, "If Benjamin Franklin helped to write the Declaration of Independence at age 70, you can still do something at age 55."
"No whining allowed."
Image Credit: Public Domain
View Comments and Join the Discussion!
Posted-In: Budget Budgeting Dave Ramsey retirementEducation Top Stories Personal Finance General Best of Benzinga