3 Reasons You Should Panic Right Now...And 2 Reasons You Shouldn't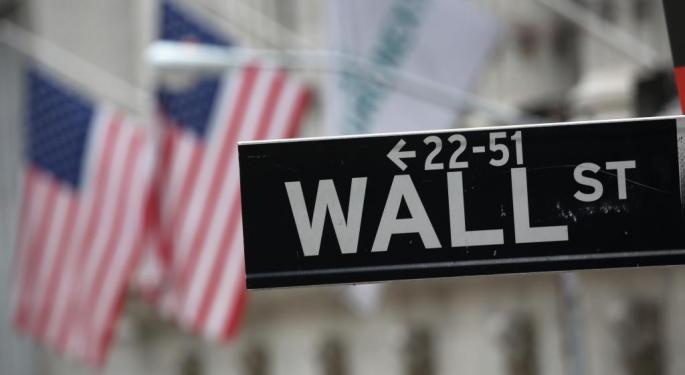 The Dow Jones Industrial Average briefly lost as much as 1,000 points in early trading on Monday as fear has taken hold on Wall Street. Are the huge declines that started at the end of last week and carried over into this week the beginning of a bear market or are they simply a long-overdue bull market pullback?
Here are three reasons to panic and two reasons not to.
Reasons To Panic
1. China
The news of the decision to devalue its currency was compounded by weak manufacturing numbers on Friday. The world depends on China, the globe's second-largest economy, to provide demand for goods and commodities such as iron, copper and oil.
Related Link: Chinese Stocks Are Looking Startlingly Similar To The 2000-Era Tech Bubble
2. Broken technicals
Key technical support levels were broken on the Nasdaq, the Dow and the S&P 500 in the past two trading days. The breakdown has technical analysts scrambling to predict where the major averages will find support now.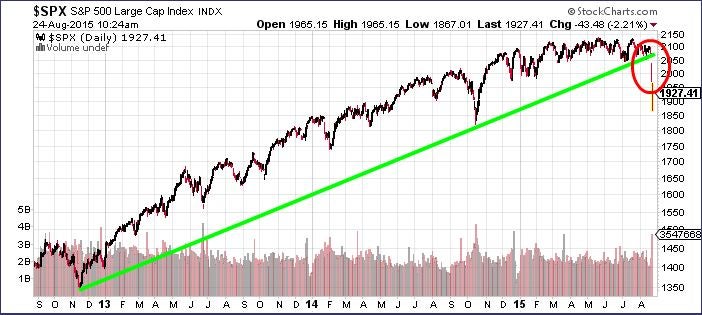 3. All-time highs
The S&P 500's Monday swoon to as low as 1867 in early trading is about 12.5 percent off its highs of around 2135 in July. However, a look at a long-term chart of the index provides a chilling reminder of just how high stock prices are.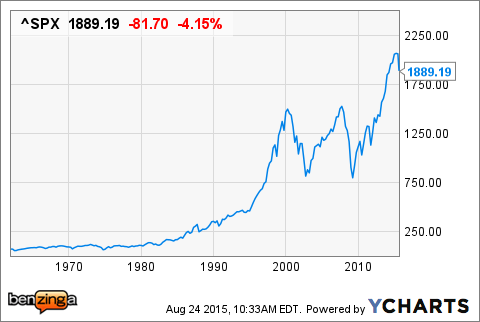 It's difficult to be too confident that 1900 is a buying opportunity for the S&P 500 when you remember that it was trading well below 1000 less than seven years ago.
Reasons Not To Panic
1. Sell-offs are normal in a bull market
The S&P 500 hasn't had a major correction in this bull market in a surprisingly long time. However, historically, large corrections are very common in the stock market, and it's not necessarily a bad thing for long-term returns.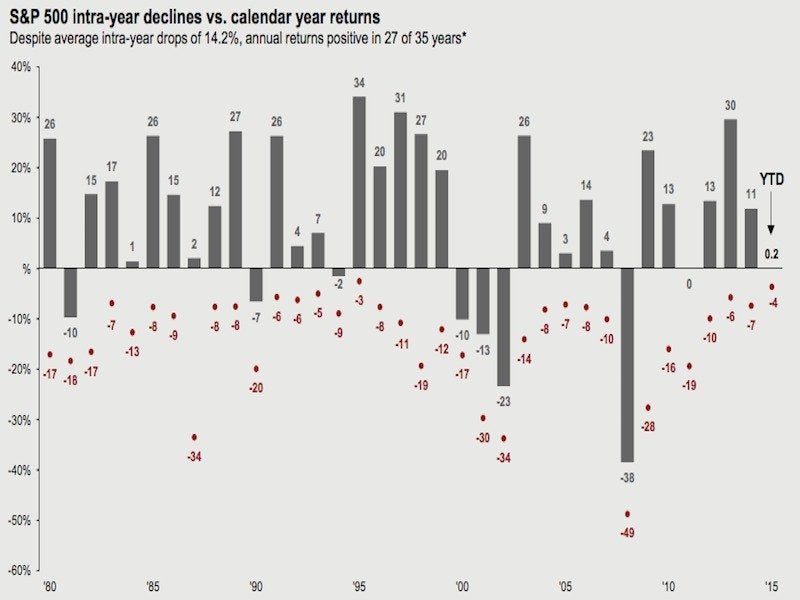 Since 1980, the S&P 500 has averaged intra-year declines of 14.2 percent.
2. U.S. economy remains solid
For now at least, the U.S. economy remains strong enough for the Federal Reserve to consider hiking interest rates as soon as September, although the weakness in China may have placed those plans on hold for the time being. U.S. GDP grew at a 2.3 percent clip in Q2, and unemployment now sits at only 5.5 percent, its lowest level since May of 2008.
Posted-In: Long Ideas Technicals Top Stories Markets Trading Ideas Best of Benzinga
View Comments and Join the Discussion!