Could Interest-Only Mortgages' Return Mean Lenders Are Sliding To Pre-Crisis Habits?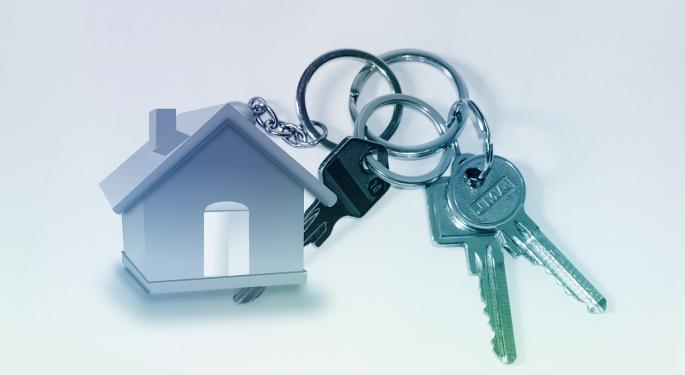 United Wholesale Mortgage (UWM), the second-largest U.S. provider of mortgages through brokers, recently announced that it will once again be expanding access to interest-only mortgages. Benzinga had the chance to speak with UWM CEO Mat Ishbia about the change in policy and whether it is indicative of a dangerous trend in U.S. lending habits.
What Is An Interest-Only Loan?
When a borrower gets an interest-only loan, he or she must make only the interest payments on the principle balance for a set period of time. For a U.S. mortgage loan, this time period is typically five or ten years.
What makes interest-only loans particularly risky is that the borrower's monthly payment often makes a large jump at the end of the interest-only period when he or she must begin paying down the principle of the loan.
Related Link: 4 Top-Performing Mortgage REITs Rose Sharply On This Sector Upgrade
Reckless Lending?
Prior to the Financial Crisis, many banks were recklessly making interest-only loans by determining only the borrower's ability to make the initial interest-only payments. Benzinga asked Ishbia how UWM's new interest-only lending program is different from irresponsible mortgage lending responsible for the crisis.
"The purpose of the program is not to enable a consumer to afford a larger house; it's for someone who can afford the house on a 30-year fixed mortgage, but chooses the interest-only option to save additional discretionary income each month," Ishbia explained. He added that the UWM interest-only program is very conservative and that all interest-only borrowers must pay make a down payment of at least 20 percent and have credit scores of at least 720.
In order to qualify for a UWM interest-only loan, borrowers' eventual payments also can't exceed 42 percent of income.
Related Link: Bankrate: Mortgage Rates Ease Amid Market Tensions
Long-Term Decisions
Although UWM's policies seem to be a far cry from the type of dangerous mortgage lending that was rampant prior to the Financial Crisis, the return of interest-only loans could lead to a slippery slope in lending practices.
While Ishbia couldn't speak directly to the policies of other lenders, he pointed out that UWM has a 29-year track record of responsible lending. He also added that there is nothing inherently irresponsible about interest-only lending.
"Those companies that are bringing back interest-only programs, like UWM is, are looking at it conservatively to ensure that borrowers' best interests are at heart," Ishbia assured Benzinga.
Image Credit: Public Domain
Posted-In: Mat Ishbia United Wholesale MortgageEducation Top Stories Exclusives Interview Real Estate Best of Benzinga
View Comments and Join the Discussion!