Make The Most of Your 401(k) With Low-Cost Index Funds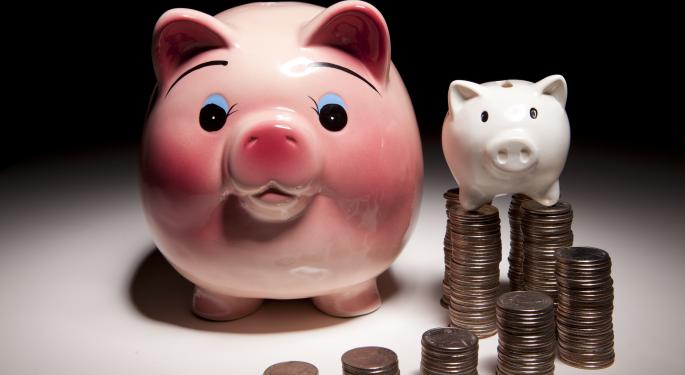 Investors who participate in employer-sponsored 401(k) plans are already way ahead of most Americans. According to 2014 data from the Federal Reserve, only about half of private-sector workers are stashing away money in their employers' plans.
But even the steady-Eddie savers face the often bewildering task of making the right investments in their 401(k) accounts. Many corporate plans are chock full of expensive, actively managed funds.
The burden is on individual investors to allocate their accounts properly and rebalance as needed. That's no easy task for a person with no professional investment training, especially when he or she is bombarded a steady stream of predictions from pundits who claim to know the future of markets.
A Fine Mix
Ideally, 401(k) investors should construct a portfolio that's diversified by asset class, as well as geography. That means including large- and small-cap funds, real estate, developed- and emerging-market funds and bond funds.
In addition, using inexpensive index funds will keep costs down and mitigate risk that an active manager's picks won't live up to expectations. However, most plans are heavily skewed toward actively managed funds, which charge higher management fees than a fund which simply tracks a major index.
Fund companies pay for "shelf space" in employer plans. It's similar to how The Coca Cola Co (NYSE: KO) or General Mills, Inc. (NYSE: GIS) pay to get their products on grocery store shelves.
Vanguard
In the case of mutual funds, index and passively managed funds don't participate in these agreements, so plans are less likely to include them.
Vanguard Group is best known for its low-cost index funds, although the company also offers active strategies. A decent number of 401(k) plans offer its U.S. stock funds, such as the Vanguard Total Stock Market Index Fund (MUTF: VTSMX), Vanguard 500 Index Fund (MUTF: VFINX) and Vanguard Institutional Index Fund (MUTF: VINIX).
Related Link: Using Balanced Funds To Invest In Stocks And Bonds Simultaneously
Be aware: Despite its name, the Total Stock Market Index tracks the total U.S. stock market, not the total global market. It can be a cheap and easy way to invest in the broader U.S. market, but you won't be getting "total" global diversification, as the name may suggest. The Vanguard 500 Index Fund and Vanguard Institutional Index Fund track the S&P 500. The institutional version is cheaper, but it's unlikely your plan would offer both.
International
For international exposure, you may have access to the Fidelity Spartan International Index Fund (MUTF: FSIIX) or the Vanguard Total International Stock Index (MUTF: VGTSX). The Fidelity fund includes stocks from developed markets outside the U.S. and Canada, while the Vanguard fund also includes emerging-market stocks.
Bonds
On the bond side, some plans feature the Vanguard Total Bond Market Index Fund (MUTF: VBMFX) and the Fidelity Spartan U.S. Bond Index Fund (MUTF: FBIDX). Both track broad U.S. fixed-income indexes.
There may be other index funds available in your plan. If you construct a diversified portfolio, these may also be appropriate investments, although you must consider your own objectives and risk tolerance. While it may not be possible to construct your 401(k) with only index funds, it's a good idea to use them to the extent you can.
Posted-In: 401(k) index fundsLong Ideas Education Entrepreneurship Personal Finance Trading Ideas General Best of Benzinga
View Comments and Join the Discussion!