The Majority Of Americans Are Not Buying Stocks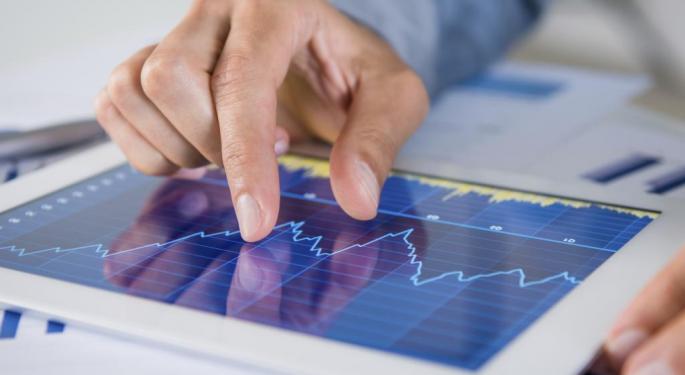 A recent Bankrate Money Pulse survey reports that 52 percent of Americans don't own stocks or stock-based investments such as 401(k)s and mutual funds.
The survey cited several reasons why Americans are opting not to invest, a choice which could lead to lower overall wealth and retirement savings.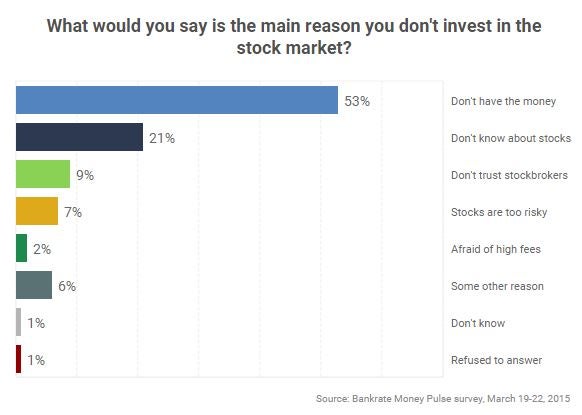 Lack Of Sufficient Funds
According to the survey, 53 percent of Americans said that the main reason they choose not to invest in stocks is because they believe that they don't have enough money to do so. People with annual incomes less than $30,000 were the most likely to make this claim, which may be based in part on a misconception that only people with a lot of money can benefit from investing.
Related Link: Is It Time To Rethink Your Investment Strategy?
Lack Of Education
The survey revealed that 21 percent of Americans do not invest because they are not knowledgeable about stocks or stock-based investments. Of the age groups surveyed, millennials were twice as likely to cite a lack of education as their reason for shying away from the stock market. Almost anyone can open a brokerage account, with those under 18 requiring a custodial account with their parents.
Lack Of Trust
Mistrust of stockbrokers and the belief that the market is too risky accounted for 16 percent of poll participants' reluctance to invest. Recent financial downturns such as the Great Recession have made Americans skeptical of the stock market and stockbrokers. Americans aged 50 to 64 were twice as likely to claim mistrust of brokers as their reason for not investing.
Millennials Cause For Concern
Only 26 percent of adults under 30 years of age reported owning stocks.
Posted-In: 401(k) Americans buying stocks how many people invest How many people trade stocks millenialsEducation Personal Finance General Best of Benzinga
View Comments and Join the Discussion!