Biotechs That Might Benefit From Ebola Research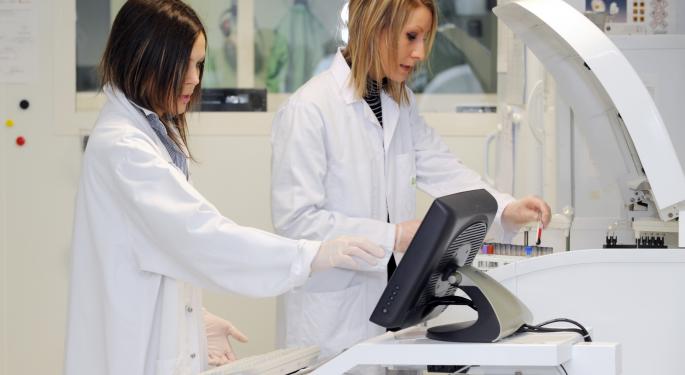 A lot of news has been circulating in regards to stocks that could benefit from the recent Ebola virus outbreak.
Although investors might want to proceed with caution when it comes to these news-driven biotech stocks, it never hurts to review the landscape for potential opportunities.
Related: 4 Ebola Researching Biotech Companies For Your Portfolio
Most likely, the stock with the greatest amount of hype coming out of last week would be Tekmira Pharmaceuticals (NASDAQ: TKMR).
The stock skyrocketed on Friday after the company announced that the Food and Drug Administration had loosened its clinical hold on the company's developmental Ebola drug, TKM-Ebola.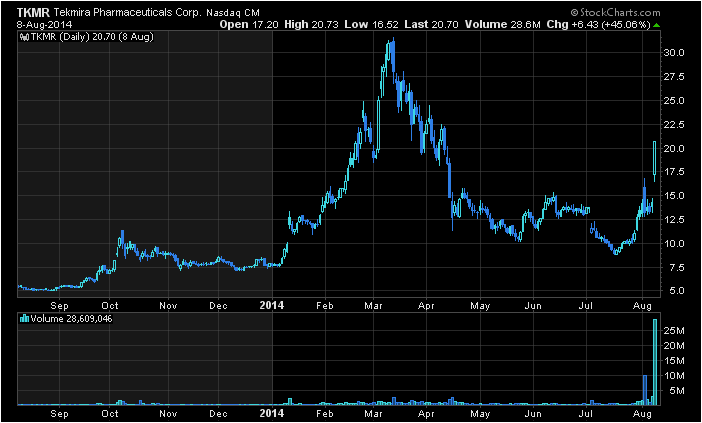 Shares of Tekmira rose $6.43 or 45.1 percent to $20.70 on almost 28 million shares traded, which was a 4,815 percent increase over its 65-day average volume.
Another biotech name that made the rounds was that of Sarepta Therapeutics (NASDAQ: SRPT). Sarepta has developed a treatment for Ebola that has had success in combating the disease in primates.
Sarepta's president and CEO, Chris Garabedian, told Barron's earlier this week that the company had a drug that could be deployed and shipped if a request was made, and all permits and authorizations were cleared.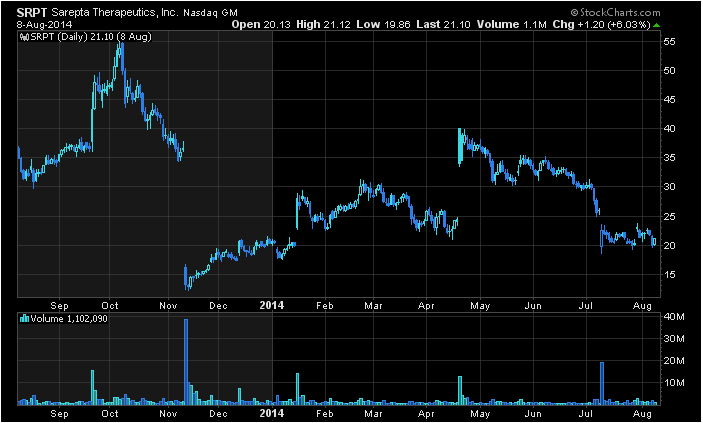 Sarpeta closed higher by 6 percent on Friday, although there wasn't a significant volume increase like with Tekmira.
Other names that could be considered would be NanoViricides (NASDAQ: NNVC) and BioCryst Pharmaceuticals (NASDAQ: BCRX).
Obviously, investors must conduct their own due diligence before investing in any stock. However, stocks with the highest increase in short interest are certainly ones worth keeping an eye on.
Tags: BioCryst Pharmaceuticals NanoViricides research
Posted in: Biotech Health Care FDA Trading Ideas General Best of Benzinga