The Daily Biotech Pulse: Twist In Protagonist Tale, Catalyst's Autoimmune Disorder Drug Approved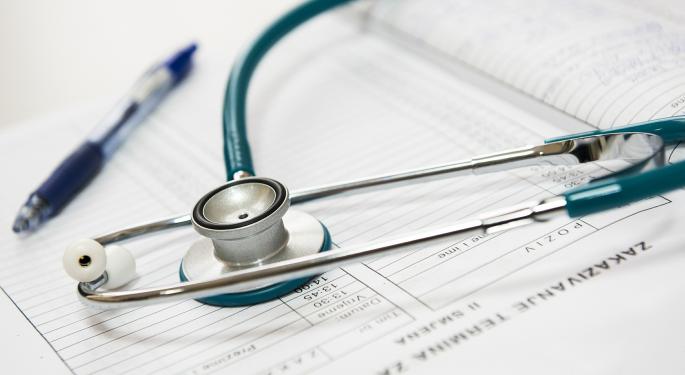 Here's a roundup of top developments in the biotech space over the last 24 hours.
Scaling The Peak
(Biotech stocks hitting 52-week highs on Nov. 28)
Down In The Dumps
(Biotech stocks hitting 52-week lows on Nov. 28)
Avanos Medical Inc (NYSE: AVNS)
Aptevo Therapeutics Inc (NASDAQ: APVO)
Aquestive Therapeutics Inc (NASDAQ: AQST)
Biocept Inc (NASDAQ: BIOC) (filed a prospectus for a $10 milling offering of common stock and warrants)
BioXcel Therapeutics Inc (NASDAQ: BTAI)
ContraVir Pharmaceuticals Inc (NASDAQ: CTRV)
Curis, Inc. (NASDAQ: CRIS)
Midatech Pharma PLC-ADR (NASDAQ: MTP)
Nantkwest Inc (NASDAQ: NK)
Neovasc Inc (NASDAQ: NVCN)
Neurometrix Inc (NASDAQ: NURO)
Oncomed Pharmaceuticals Inc (NASDAQ: OMED)
Pernix Therapeutics Holdings Inc (NASDAQ: PTX)
RXi Pharmaceuticals Corp (NASDAQ: PHIO)
Tenax Therapeutics Inc (NASDAQ: TENX)
TRACON Pharmaceuticals Inc (NASDAQ: TCON)
See Also: The Week Ahead In Biotech: ASH 2018, PDUFA Dates, Clinical Trials And Earnings
Stocks In Focus
Protagonist Substitutes A Mid-Stage Pipeline Candidate With Pre-Clinical Molecule
Protagonist Therapeutics Inc (NASDAQ: PTGX) said it plans to initiate clinical trials of PN-10943 for treating inflammatory bowel disease, or IBD, in December, with the results expected in H119.
PN-10943 is an oral, gut-restricted alpha-4-beta-7 integrin antagonist peptide, and it showed superior properties to another of its pipeline asset PTG-100, which is being evaluated in a Phase 2 trial. Therefore, the company said it's replacing PTG-100 with PN-10943 as a development candidate for IBD.
The stock slipped 3.23 percent to $6.10 in after-hours trading.
FDA Greenlights Catalyst Pharma's Autoimmune Disorder Drug
Catalyst Pharmaceuticals Inc (NASDAQ: CPRX), which rallied over 7.5 percent Wednesday amid a clarification from the company concerning an unintended updation regarding FDA approval for its Firdapse, announced after the close the regulatory body did approve its autoimmune disorder medication for Lambert-Eaton myasthenic syndrome, or LEMS, in adults.
Firdapse is the first FDA-approved drug for LEMS. LEMS affects connection between nerves and muscles and causes weakness and other symptoms in affected patients.
The stock fell 4.15 percent to $3 in after-hours trading.
Biohaven Sets Up Chinese Subsidiary
Biohaven Pharmaceutical Holding Co Ltd (NYSE: BHVN) said it has formed a wholly-owned subsidiary BioShin in China to develop and commercialize its late-stage migraine and neurology portfolio in China and other Asia-Pacific markets. Donnie McGrath, Chief of Corporate Strategy and Business Development, has been appointed CEO of the new subsidiary.
BioShin plans to submit its first investigational new drug application to the Chinese FDA before the end of 2018, Biohaven said.
Ascendis Q3 Loss Narrows; Announces Positive Early-stage Trial Results For Bone Growth Disorder Drug
Ascendis Pharma A/S (NASDAQ: ASND) reported a narrower net loss for its Q3 despite a sharp decline in revenues. The company also announced positive preliminary Phase 1 trial results for its TransCon CNP, its pipeline candidate for achondroplasia. It also has potential as a treatment for other growth disorders, including fibroblast growth factor receptor-related skeletal disorders.
Merck HIV Treatments Get European Commission Approval
Merck & Co., Inc. (NYSE: MRK) said the European Commission has approved its Delstrigo and Pifeltro for treating HIV-1 infection.
The approval allows for marketing of Delstrigo and Pifeltro in all 28 European Union member states, plus Iceland, Lichtenstein and Norway, the company said.
These drugs have already been approved in the U.S.
Reshape Lifesciences Says Has Funds For Operation Into 2020
Invasive medical device maker Reshape Lifesciences Inc (NASDAQ: RSLS) offered a financial update, suggesting that with the $25 million in gross proceeds raised through a $10 million registered direct offering and an aggregate $15 million pursuant to its at-the-market facility, and its efforts at expense management, it will have sufficient funds for operation into 2020.
The stock rallied 8.98 percent to 91 cents in after-hours trading.
Posted-In: Biotech News Offerings FDA Top Stories Trading Ideas Best of Benzinga
View Comments and Join the Discussion!