The Daily Biotech Pulse: Mylan Recalls Blood Pressure Drug, Heat Biologics Offering, New Novelion CEO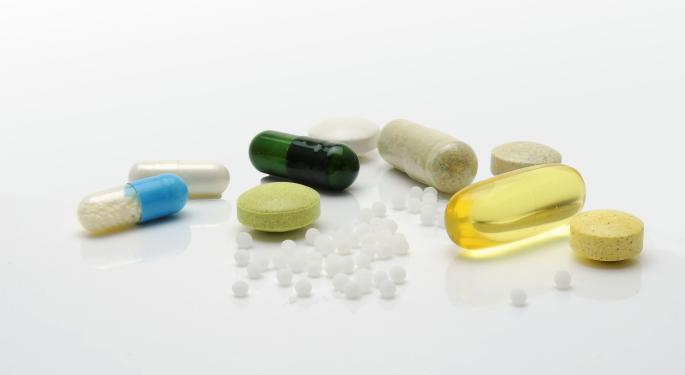 Here's a roundup of top developments in the biotech space over the last 24 hours.
Scaling The Peak
(Biotech stocks hitting 52-week highs on Nov. 20)
BioCryst Pharmaceuticals, Inc. (NASDAQ: BCRX

Down In The Dumps
(Biotech stocks hitting 52-week lows on Nov. 20)
Stocks In Focus
Aquestive To Challenge Verdict On Opioid Addiction Drug
Following the U.S. Court of Appeals' ruling to overturn the preliminary injunction against Dr.Reddy's Laboratories Ltd (NYSE: RDY), Aquestive Therapeutics said it will continue to work with partner INDIVIOR PLC/S ADR (OTC: INVVY) to pursue the ongoing infringement cases against Dr. Reddy's Lab and other generic manufacturers to protect the Suboxone patent portfolio.
Suboxone film is a prescription medicine containing active ingredients buprenorphine and nalazone used to treat adults addicted to opioids.
Aquestive said it sees its near-term products, including Sympazan Oral Film, and the rest of its development pipeline offering promising future opportunity.
Dexcom Amends Glucose Monitoring Device Agreement With Google Unit Verily
DexCom, Inc. (NASDAQ: DXCM) announced an amendment to the Collaboration and Licensing agreement with Alphabet Inc (NASDAQ: GOOGL)'s Verily, with the amendment meant to reinforce the mutual product development goals and also expand options for future collaborations. Dexcom also sees the new agreement to accelerate its advance into the Type 2 diabetes space.
The amendment includes strengthening product development timelines for second-gen CGM system, increasing synergy with Verily's Onduo franchise and expanding options to collaborate on development of products and software pertaining to Dexcom's products.
Additionally, the amendment agreement eliminates the royalty payments set forth in the original agreement, due to be paid by Dexcom.
On the financial side, Dexcom is due to pay an initial payment of $250 million in shares, and additional payments of up to $280 million, upon achievement of future product launch and revenue milestones.
Dexcom shares slipped 1.53 percent to $118 in after-hours trading.
Mylan Recalls Select Lots of High Blood Pressure Drug
Mylan NV (NASDAQ: MYL) announced a nationwide recall of select lots of Valsartan containing products, citing the presence of trace amounts of N-nitrosodiethylamine, an impurity. The recalled products were manufactured by Mylan Pharma and Mylan Labs, and distributed in the U.S. between March 2017 and Nov. 2018. Valsartan is used for the treatment of high blood pressure for the treatment of heart failure, and to reduce cardiovascular mortality following myocardial infarction
Mylan shares shed 2.57 percent to $33.04 in after-hours trading.
Heat Biologics To Offer Shares to Fund Clinical Programs
Heat Biologics Inc (NASDAQ: HTBX) said it intends to offer shares as well as warrants to purchase shares of its common stock in an underwritten public offering. The company said it intends to use the proceeds for funding clinical and pre-clinical programs, among other things.
The stock slumped 26.83 percent to $1.50 in after-hours trading.
Novelion Appoints New Interim CEO
Novelion Therapeutics Inc (NASDAQ: NVLN) announced the resignation of Jeffrey Hackman as interim CEO, although he would stay with the company in a transitional role until the end of November. The company appointed its General Counsel Mark Corrigan as interim CEO, effective immediately.
The stock rallied 9.92 percent to $0.94 in after-hours trading.
View Comments and Join the Discussion!
Posted-In: Biotech News Offerings Top Stories Trading Ideas Best of Benzinga