The Daily Biotech Pulse: Cesca, Acer Therapeutics Rally On Earnings, Aridis Makes Its Nasdaq Debut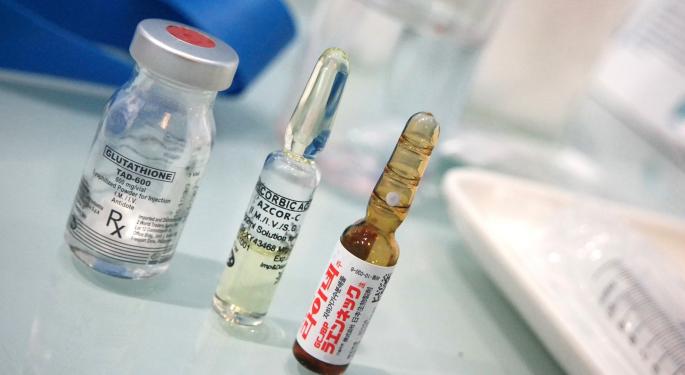 Here's a roundup of top developments in the biotech space over the last 24 hours.
Scaling the Peaks
(Stocks hitting 52-week highs on Aug. 13)
Down In The Dumps
(Stocks hitting 52-week lows on Aug. 13)
Acasti Pharma (NASDAQ: ACST)
Achaogen Inc (NASDAQ: AKAO)
Agile Therapeutics Inc (NASDAQ: AGRX)
Arsanis Inc (NASDAQ: ASNS)(reported a wider-than-expected loss for its Q2)
aTyr Pharma Inc (NASDAQ: LIFE)
Aytu BioScience (NASDAQ: AYTU) (1-for-20 reverse stock split became effective)
Cleveland BioLabs, Inc. (NASDAQ: CBLI)
DelMar Pharmaceuticals Inc (NASDAQ: DMPI)
IntelliPharmaCeutics Intl Inc (USA) (NASDAQ: IPCI)
Osiris Therapeutics, Inc. (NASDAQ: OSIR)
Portola Pharmaceuticals (NASDAQ: PTLA)
Puma Biotechnology Inc (NASDAQ: PBYI)
Surface Oncology Inc (NASDAQ: SURF)
Synlogic Inc (NASDAQ: SYBX)
Titan Medical Inc. (NASDAQ: TMDI)(reacted to the announcement of Q2 results)
VBI Vaccines Inc (NASDAQ: VBIV)
Stocks In Focus
Stocks Reacting To Earnings
VolitionRX Ltd (NYSE: VNRX) reported a loss of 15 cents per share for the second quarter, wider than the loss of 13 cents per share last year. Analysts, on average, estimated a loss of 14 cents per share. Cash and cash equivalents as of June 30, 2018 totaled $11.9 million.
The stock rose 3.66 percent to $1.98 in after-hours session.
Cesca Therapeutics Inc (NASDAQ: KOOL) reported second-quarter net revenues of $2 million compared to $3.5 million last year, with the decline attributed to lower AXP sales due to a change in a distributor in China, lower BioArchive device sales and the termination of a royalty payment agreement last year.
The loss per share widened from 12 cents in Q217 to $1.73 in Q218. The stock jumped 11.76 percent to $11.76 percent in after-hours trading.
See Also: The Week Ahead In Biotech: Conferences, PDUFA Dates, Earnings And IPOs
ENDRA Life Sciences Inc (NASDAQ: NDRA) reported a loss of 47 cents per share for its second quarter compared to a loss of 59 cents per share in the year-ago quarter.
The stock gained 4.01 percent to $2.36 in after-hours trading.
Acer Therapeutics Inc (NASDAQ: ACER) said its second-quarter loss narrowed from $1.29 in Q217 to 64 cents per share in Q218. The consensus estimate had called for a loss of 55 cents per share.
The stock jumped 9.03 percent to $31.62 in after-hours trading.
On The Radar
Earnings
IPO
Aridis Pharmaceuticals priced its offering of 2 million shares at $13 per share, at the low end of the estimated price range of $13-$15. The shares will begin trading on the Nasdaq under the ticker symbol ARDS.
Posted-In: Biotech Earnings News Top Stories Trading Ideas Best of Benzinga
View Comments and Join the Discussion!