Benzinga's Daily Biotech Pulse: Pfizer To Defer Price Hikes, Idera-BioCryst Merger Falls Through, ArQule To Offer Shares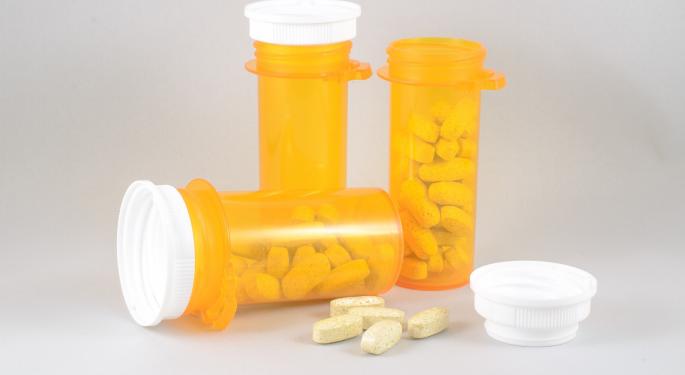 Here's a roundup of top developments in the biotech space over the last 24 hours.
Scaling the Peaks
(Stocks hitting 52-week highs on July 10)
Down In The Dumps
(Stocks hitting 52-week lows on July 10)
See Also: The Week Ahead In Biotech: Conferences, PDUFA Dates And Clinical Trials
Stocks In Focus
MORPHOSYS' Partner Initiates Late-stage Trial For Crohn's Disease Candidate
MORPHOSYS said Janssen, a unit of Johnson & Johnson (NYSE: JNJ), to which it has licensed its proprietary HuCAL antibody technology, has initiated a privotal Phase 2/3 clinical trial to evaluate the efficacy of the latter's Crohn's disease treatment candidate Tremfya developed using the former's technology.
The study dubbed GALAXI, consists of three separate studies, a Phase 2, followed by two Phase 3 studies.
Idera Terminates Merger Agreement With BioCryst
Idera Pharmaceuticals Inc (NASDAQ: IDRA) announced its proposed merger agreement with BioCryst Pharmaceuticals, Inc. (NASDAQ: BCRX) has been cancelled following BioCryst shareholders voting against the transaction.
Idera shareholders had favored the combination. Due to the termination, BioCryst will pay Idera $6 million.
"As we move forward independently, we will remain focused on the development of tilsotolimod in anti-PD-1 refractory melanoma, a significant unmet need, as well as begin to explore the role of tilsotolimod in improving outcomes in patients suffering from additional solid tumor cancers," Idera said.
Idera shares fell 8.03 percent to $1.26 in after-hours trading, while BioCryst stock rose 3.42 percent to $6.35.
ArQule, Assembly Biosciences Announce Common Stock Offering
ArQule, Inc. (NASDAQ: ARQL) said it has commenced an underwritten common stock offering, with all shares in question to be sold by the company. The company intends to use the proceeds for funding its core clinical programs and for general corporate purposes.
Meanwhile, Assembly Biosciences Inc (NASDAQ: ASMB) announced its intention to offer 3 million shares in an underwritten common stock offering.
ArQule shares fell 5.61 percent to $5.81 and Assembly Biosciences stock slid 2.03 percent to $39.
Pfizer Defers Price Increases
Pfizer Inc. (NYSE: PFE) announced its decision to defer the price increases that became effective July 1 following discussions with President Donald Trump in a bid to help the president draw up his blueprint to strengthen the healthcare system.
On The Radar
Earnings
Medical device maker AngioDynamics, Inc. (NASDAQ: ANGO) is scheduled to report Q4 results before the market open. Analysts, on average, estimate earning of 21 cents per share on revenues of $89.3 million. (Editor's note: The company announced EPS of 20 cents and sales of $88.31 million.)
FDA Tidbits
The FDA announced it has asked for safety labelling changes for fluoroquinolones, strengthening warnings about the risks of mental health side effects and serious blood sugar disturbances. The update is based on a comprehensive review of the FDA's adverse event reports and case reports published in medical literature.
The agency said in a separate release it has granted an emergency use authorization to the U.S. Department of Defense to enable the emergency use of Pathogen-Reduced Leukocyte-Depleted Freeze-Dried Plasma. This authorization allows treatment of hemorrhage or coagulopathy of U.S. military personnel during an emergency involving agents of military combat, when plasma isn't available for use or when the use of plasma isn't practical.
View Comments and Join the Discussion!
Posted-In: Biotech Earnings News Offerings Top Stories Pre-Market Outlook Trading Ideas Best of Benzinga