Benzinga's Daily Biotech Pulse: Eli Lilly, Edge Therapeutics, BioXcel Report Positive Trial Results, 4 Stocks Debut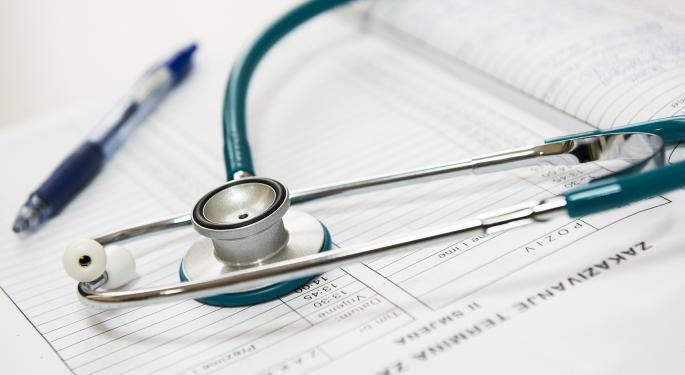 Here's a roundup of top developments in the biotech space over the last 24 hours.
Scaling the Peaks
(Stocks hitting 52-week highs on June 27)
Aptinyx Inc (NASDAQ: APTX)
Cardiovascular Systems Inc (NASDAQ: CSII)(Bank of America Merrill Lynch upgraded shares from Underperform to Buy)
Down In The Dumps
(Stocks hitting 52-week lows on June 27)
Stocks In Focus
Eli Lilly's Migraine Drug Found Effective
Eli Lilly And Co (NYSE: LLY) announced that post-hoc analysis of three Phase 3 studies for Emgality demonstrated efficacy in patients with episodic and chronic migraine who had previously failed preventive treatment with Botox. The analysis will be presented at the American Headache Society's annual meeting in San Francisco.
Emgality is currently being reviewed by the FDA, and the agency is set to rule on it by the end of September.
Edge's Brain Hemorrhage Drug Meets Primary Endpoint
Edge Therapeutics Inc (NASDAQ: EDGE) released updated results from its ongoing analyses of the Phase 3 study, dubbed NEWTON 2, that evaluated its EG-1962 to treat adults with aneurysmal subarachnoid hemorrhage.
"This analysis showed that in the study's primary endpoint, 45% (58/129) of subjects treated with a single intraventricular injection of EG-1962 experienced a favorable outcome (a score of 6 to 8 on the extended Glasgow Outcome Scale, or GOSE) at Day 90, compared to 41% (56/137) of subjects treated with oral nimodipine," the company said.
The stock jumped 17.48 percent to $1.21 in after-hours trading.
Zafgen, Kura Oncology Announce Common Stock Offering
Zafgen Inc (NASDAQ: ZFGN) announced commencement of a common stock offering, with all shares offered being sold by the company.
Kura Oncology Inc (NASDAQ: KURA) also commenced an underwritten public offering.
Mylan Strikes a Partnership With Lupin to Market Enbrel Biosimilar
Mylan NV (NASDAQ: MYL) said it has negotiated a partnership agreement with India's Lupin to commercialize the latter's biosimilar to Enbrel, Amgen, Inc. (NASDAQ: AMGN)'s drug to treat autoimmune diseases such as rheumatoid arthritis, psoriatic arthritis, plaque psoriasis and ankylosing spondylitis.
"Under the terms of the agreement, Lupin will receive an up-front payment of $15 million and potential commercial milestones together with an equal share in net profits of the product," Mylan said.
BioXcel Reports Positive Results for Early-stage Study of Its Agitation Treatment Candidate
BioXcel Therapeutics Inc (NASDAQ: BTAI) announced positive data for its Phase 1b study that evaluated its dexmedetomidine, IV formulation, for the acute treatment of agitation.
The stock rose 4.1 percent to $9.40 in after-hours trading.
Acasti Posts Wider Q4 Loss
Acasti Pharma (NASDAQ: ACST) reported a wider Q4 loss of 32 cents per share, dragged by higher R&D expenses associated with its Phase 3 TRILOGY study that evaluates its CaPre for treating hypertriglyceridemia. The company also said it has reached the 35 percent enrollment milestone as of June 26.
Acasti said it is evaluating a variety of commercialization partnerships for its CaPre.
The stock rallied 10.94 percent to $0.71 in after-hours trading.
On The Radar
Translate Bio priced its upsized 9.35 million-share IPO at $13 per share. The early-stage biotech company developing mRNA therapies for genetic disease will list its shares on the Nasdaq under the ticker symbol (NASDAQ: TBIO).
Neurostimulation device maker Neuronetics priced its IPO of 5 million shares at $17 per share. The shares will begin trading on the Nasdaq under the ticker symbol (NASDAQ: STIM).
Forty Seven Inc. priced its 6.7-million share IPO at $16 per share. The shares of the developer of anti-CD47 antibodies for various cancers will be listed on the Nasdaq under the ticker symbol (NASDAQ: FTSV).
Tricida, which develops therapies for chronic kidney disease, priced its IPO of 11.7 million shares at $19 per share. The shares will begin trading on the Nasdaq under the ticker symbol (NASDAQ: TCDA).
View Comments and Join the Discussion!
Posted-In: Biotech Earnings News Offerings FDA IPOs Trading Ideas Best of Benzinga