Recro Pharma CEO Talks Non-Opioid Pain Management Opportunity, CDMO Business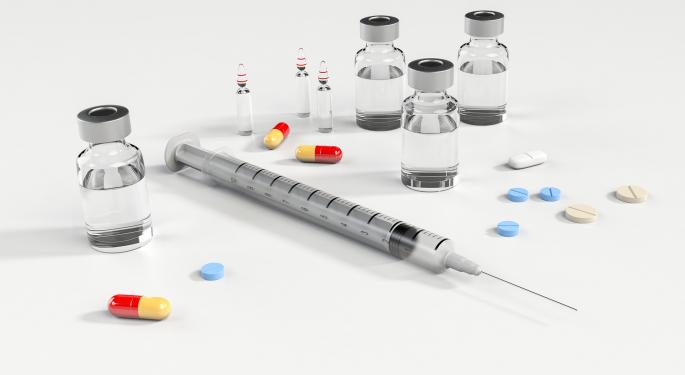 President Donald Trump in March said he was considering suing drug companies fueling the opioid crisis — and Congress will allocate $6 billion in new funding over the next two years to advance the fight.
The strategy, coupled with other policies, could bode well for Recro Pharma Inc (NASDAQ: REPH) and fellow biotechs that are developing non-opioid pain management therapies.
What They're Watching
Recro is watching two policy trends with potentially significant top-line impact. The first is the U.S. Food and Drug Administration's expressed interest in improving the accessibility of treatment modalities that lessen or obviate the need for opioid exposure.
"We believe that we fit into those guidelines," CEO Gerri Henwood told Benzinga in a recent conversation. "We have followed their guidance for acute pain products."
The firm is also following discussions around Medicare and Medicaid reimbursements for non-opioid products in inpatient care.
"Opioids are very inexpensive, so hospitals are very conscious of their costs as they have been for many years because it's a tough business, so if one could cover the cost of non-opioid products that will be more expensive in general than opioids, that could be something that could both help the opioid crisis and would benefit us among other companies that have non-opioid products," Henwood said.
With such windfalls, Recro anticipates a major opportunity to penetrate the pain management market. COO Mike Celano cited data suggesting 73 percent of inpatients treated with IV products receive only opioids for pain.
"We've seen various clinical practice guidelines that are now being developed that are focused on the multimodal approach, including use of NSAs, to better manage pain control and reduce opioids," Celano said.
Role In The Opioid Crisis
To be sure, Recro's candidates target acute pain and aren't necessarily alternatives for opioid treatments, Henwood said.
"We wouldn't be the kind of products people would be using for chronic lower back pain, for instance, where one sees a fair amount of opioids used."
Recro's Meloxicam IV, which has a May 26 PDUFA date, is a once-a-day agent meant to serve as a "baseline pain management" for managing postoperative pain without opioids or with reduced opioid use.
Recro's Pipeline
Meloxicam demonstrates solid potency to relieve pain for 24 hours, according to Recro's interpretation of recent clinical data.
Recro is confident enough in the candidate to have added staff to prepare for commercialization in the third quarter.
"We believe that the product is in good position to get approved," Henwood said.
Recro is also developing intranasal dexmedetomidine for non-opioid pain management for smaller procedures, as well as neuromuscular blocking agents and associated reversal agents that are expected to compete with Merck & Co., Inc. (NYSE: MRK)'s sugammadex.
The company will meet with the FDA in the second and third quarters to confirm the development programs needed for each blocking program in order to secure timely approval.
"Those could be very important products for us, because they're going to the same specialist who we would be talking to otherwise," Henwood said, referencing the surgeons and anesthesiologists targeted for Meloxicam IV.
"These agents would be very much in the bellywork of the anesthesiologists, and there certainly has been a large economic opportunity observed in the treatment and reversal of anesthetic agents."
A Fair Value
Henwood said Recro is "significantly undervalued" relative to peers with late-stage products, and said the market is accounting almost nothing for the firm's contract development and manufacturing organization, which generated almost $72 million in revenue-making products for other companies last year.
"We believe that we're getting value for half of our business, but not for the other half," the CEO said.
Related Links:
Piper Jaffray Loses Confidence In Insys Therapeutics, Downgrades Stock
Every Generation Has Its Drug: How People Are Dealing With Opioids, The New (Old) Thing
Posted-In: Donald Trump Gerri HenwoodBiotech Politics Top Stories Exclusives Interview General Best of Benzinga
View Comments and Join the Discussion!