Generics Keeping The Pressure On Big Pharma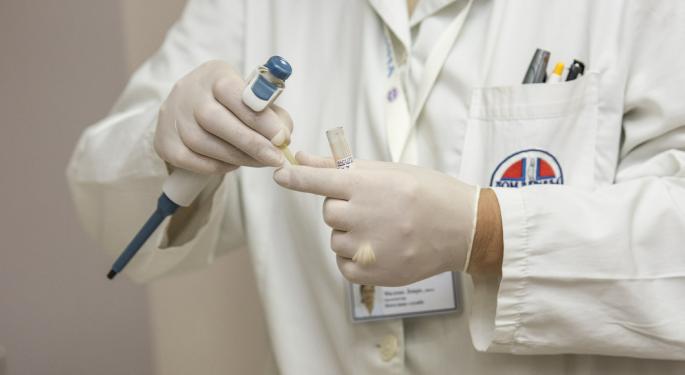 At this point in the pharmaceutical game, generic drugs can't really be considered the underdog. Today, nearly 8 in 10 prescriptions filled in this country are generics, with those transactions often saving consumers as much as 80 percent off the price of brand-name drugs.
Generics on tails of big pharma
It's no surprise then that the world's major pharmaceutical companies are continually feeling the heat of omnipresent generic competition.
Just last week, for example, a federal judge refused a request by British drug giant AstraZeneca plc (NYSE: AZN) to ban generic versions of its best-selling medicine, the cholesterol drug Crestor, from the U.S. market. The ruling means open season on a drug that generated more than $5 billion in global sales last year – about one-fifth of AstraZeneca's revenue.
According to analyst estimates compiled by Bloomberg, sales of Crestor are likely to crater 30 percent to $3.5 billion this year as cheaper drugs become available.
But falling revenue from its top-selling drug is just the latest blow for AstraZeneca, which has already seen its overall sales fall as patents have expired on some of its other leading medicines. The company's chief executive warned this year that profit and sales would continue to drop, partly because of Crestor.
On the other hand, the federal court ruling was good news for generic companies, eight of which had already had its applications for generic versions for Crestor approved by the Food and Drug Administration, including Mylan NV (NASDAQ: MYL) and Teva Pharmaceutical Industries Ltd (NASDAQ: TEVA). The stocks of those two companies represent a nearly 16 percent weighting in the Drug-Patent Cliffs motif, which has risen 11.7 percent in the past month. Over that same time, the S&P 500 has increased 4.3 percent.
Over the last 12 months, the motif has fallen 18 percent; the S&P 500 has gained 2.8 percent.
One copycat version of Crestor, from Allergan plc (NYSE: AGN)'s Watson Pharmaceuticals division, has already hit the market following a patent infringement suit settlement that gave the company exclusive rights to start selling its version in early May, more than two months before exclusivity ended on July 8.
Case in point: Novartis
Developments have been similarly troublesome for other major drug companies. Swiss pharmaceuticals company Novartis AG (NYSE: NVS) announced last week that its second-quarter profit fell 4 percent, largely because of new generic competition for its top cancer drug, Gleevec.
Facing U.S. generic competition for its big seller since Feb. 1, Novartis said sales for Gleevec fell 25 percent during the quarter. The company's top-selling drug since 2012 has also come under political pressure — authorities in Colombia have announced that the country will force Novartis to lower prices of the drug as part of a patent dispute.
The decline of Gleevec has also forced Novartis to boost marketing efforts for its new Entresto heart drug.
The company said it would spend an additional $200 million to beef up its sales ranks, with the Entresto sales force increasing to more than 1,200 people by the end of 2016, compared with about 400 in the first quarter.
Novartis Chief Executive Joe Jimenez put the strategy rather bluntly to Bloomberg: "I have to feed Entresto because this is just too important for the long-term growth of Novartis."
That sort of pressure is music to the ears of investors in generic drug stocks.
Posted-In: Biotech Health Care General
View Comments and Join the Discussion!