EXCLUSIVE: Inovio Plans On Producing Zika Vaccine By Q3 2016, Ready For Phase 1 Study By Q4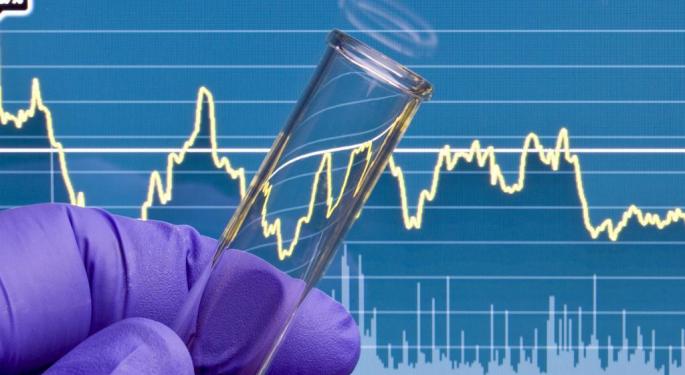 Inovio Pharmaceuticals Inc (NASDAQ: INO) plans to complete its testing of a Zika vaccine in mice and monkeys by the third quarter of this year before moving to a Phase 1 study in Q4, a company spokesperson told Benzinga.
The company said it plans to produce between 5,000 and 10,000 doses by Q3 of this year, but haven't determined when a product could be used in an emergency.
As the Zika virus continues to infect people across the Americas, the medical community is rushing to find a cure; Inovio is one stock investors have been speculating on as a result. Shares are up 25 percent over the past five days.
Related Link: EXCLUSIVE: Colombian Health Minister Says Country Has 16,490 Confirmed Zika Cases, Likely More Unreported
Inovio

CEO:

Inovio

Has Created A DNA Strand That Can Potentially Prevent The Virus

In a separate interview with Fortune on Thursday, Inovio CEO J. Joseph Kim said the company has created a DNA strand that can potentially prevent the virus.

"The beauty of this technological platform is that the vaccine is simply a DNA sequence developed in water," he said. "It cuts through all the difficult handling and complex development times of traditional vaccine approaches."

Still, an official with the National Institute of Allergy and Infectious Diseases warned that a "widely available" Zika vaccine likely won't be in existence as soon as some think, "probably not even in the next few years," according to the outlet.

Fortune also reported that GlaxoSmithKline plc (ADR) (NYSE: GSK) and Sanofi SA (ADR) (NYSE: SNY) are either considering or pursuing Zika vaccination programs.

Shares of Inovio traded near $6.40 as of this writing.
View Comments and Join the Discussion!
Posted-In: Biotech News Events Market-Moving Exclusives Exclusives Hot Movers General Best of Benzinga