Why Johnson & Johnson's Strong Pharmaceutical Business Is A Concern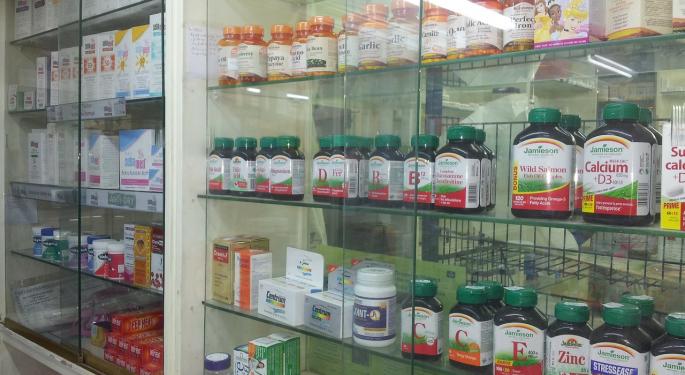 Johnson & Johnson (NYSE: JNJ) came out with better-than-expected earnings on Tuesday, despite the strong headwind it faced from the rising dollar.
The company reported first-quarter EPS of $1.56, compared to $1.54 in the same quarter last year, while revenue dropped to $17.4 billion, from $18.1 billion.
Barbara Ryan, partner at Clermont Partners, was on CNBC recently to share her outlook on Johnson & Johnson and the company's M&A activity.
Concerns About Pharma
"JNJ's performance has been driven largely by a very strong pharmaceutical business," Ryan began.
"People are a little concerned about that going forward; they have, obviously, competition in Hepatitis C.There's some concerns around Remicade, which is about 15 percent of the company's business as it relates to some patent disputes as well as biosimilars.
"But, certainly, we see companies like Merck and Pfizer in the U.S. benefitting from what we are seeing in immuno-oncology."
Related Link: Johnson & Johnson Posts Upbeat Q1 Earnings, But Lowers FY15 Forecast
M&A Activity
On Johnson & Johnson losing its bid for Pharmacyclics, Inc. (NASDAQ: PCYC) to AbbVie Inc (NYSE: ABBV), Ryan said, "I think if you look at JNJ, it's been a great collaboration for them, right? Enormously successful drug and AbbVie sort of stands to gain more, because they want to get into that market."
Ryan continued, "I think people are looking at JNJ from the perspective that they have $20 billion in cash. What are they going to do with that? They sold Cordis [...] so they have been focused on getting out of some of the slower growth, lower operating margin portions of their business – and will they in fact do more M&A in pharma?" Ryan asked rhetorically.

Image Credit: Public Domain
View Comments and Join the Discussion!
Posted-In: Barbara Ryan Clermont Partners CNBC Hepatitis CBiotech Health Care Media General