Democrat Senator Gets A Tad Too Liberal With The Girls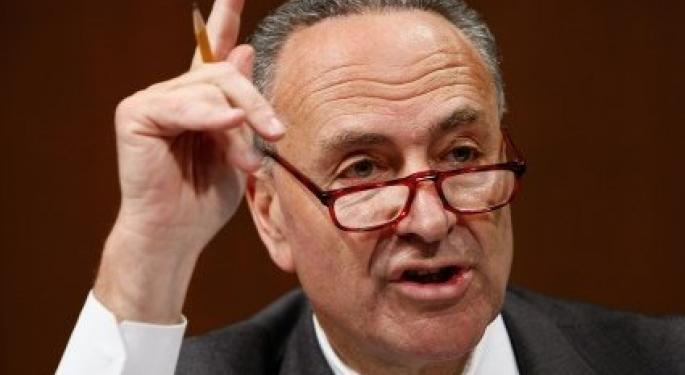 Liberal Democrat Senator, Charles E. Schumer, is now on the receiving end of widespread criticism, particularly of the Republican kind, following his insulting a flight attendant last weekend.
Like most male defenders of female rights, Senator Schumer found out on a weekend flight that it was far easier to preach than practice his creed. The senior New York Senator was chatting on his mobile phone just before takeoff on the US Airways (NYSE: LCC) flight last Sunday when a female flight attendant asked him to end the call. Schumer hung up, continued arguing and then called the woman a "bitch" according to a Republican aide seated close by.
His spokesperson apologized for the incident but that hasn't prevented Republicans from criticizing Schumer strongly.
Posted-In: Charles SchumerPolitics
View Comments and Join the Discussion!