125,000 Jobs Lost In June, Unemployment Rate At 9.5%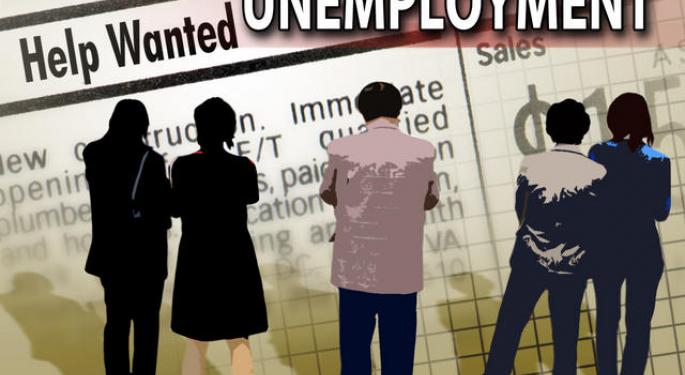 U.S. employment fell in June as thousands of temporary census jobs ended while private hiring grew less than expected.
Nonfarm payrolls fell 125,000 with temporary census jobs falling 225,000. The unemployment rate fell to 9.5% as more workers left the labor force.
Analysts were looking for employment to fall 110,000 in June with the jobless rate edging up to 9.8% from 9.7%.
Private employment rose less than expected with only 83,000 jobs added in June versus the 112,000 gain the market expected. Private employment is often considered a better measure of labor market health.
Retail hiring fell 6,000 while manufacturing employment rose 9,000. Service sector jobs rose 91,000.
Learn how to find the best stocks to trade each day in our 70 page E-Book and 90 minute online video for free.
Posted-In: labor departmentEconomics Intraday Update
View Comments and Join the Discussion!