Fintech Spotlight: How VSoft Is Helping Financial Institutions Get With The Times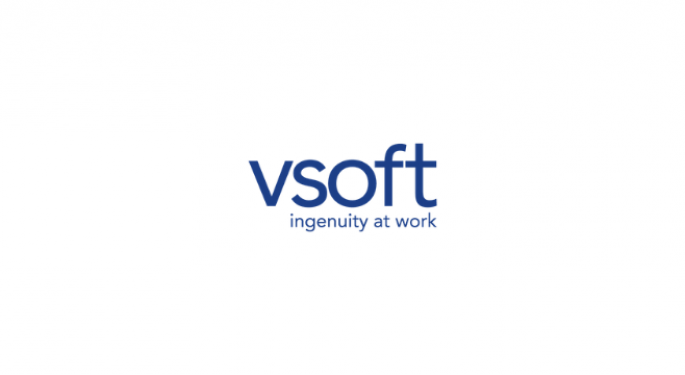 In light of the COVID-19 coronavirus pandemic, the digital transformation in payments accelerated.
That's according to Kevin Olsen, SVP of Payments Solutions at VSoft, a global banking and payment technology provider. In a conversation on innovation at VSoft, Olsen told Benzinga digital finance is ripe for growth.
"We're seeing a need for faster contactless, cashless payments," he said. "The pandemic exposed that. You need to have a core system that's been programmed in the last few years to be able to handle that."
VSoft, in the simplest way, removes friction in the banking business. It does this by supporting financial institutions, like banks and credit unions, from behind the scenes.
"It's kind of like Intel Inside. You've heard of Dell, but you haven't always heard of Intel," Olsen added. "We remove a lot of the friction when it comes to making it easier for account holders, at financial institutions, to be able to conduct their banking business."
Core Product: VSoft is at the forefront of the payments and banking revolution, helping organizations simplify and streamline their finance operations.
"We have the core system and digital banking solutions that help us serve financial institutions, giving them the ability to have everything they would need to stay functioning -- up and running -- when it comes to providing digital solutions to their account holders."
The company's core product portfolio includes the following:
Wings: Core processing platform for financial institutions.
Bread: Supports the transmission of faster payments.
Arya: Full-suite of personalized digital banking solutions.
OnView: Packaged payments processing platform.
Vantage: Technology to consolidate fragmented channels.
One of the firm's most recent additions, Bread, is an app from the future, Olsen said. It allows institutions, of all sizes, to compete with un-protected closed-loop payments channels.
"For 25 years, we've been out there delivering innovative products and building relationships," Olsen said in a discussion on VSoft's product scalability initiatives. "We're partnering with corporate credit unions, bankers and banks, to be able to go further downstream, with their customers and members, to offer solutions to a much wider array of account holders."
Recent Developments: In light of the digital transformation in payments, financial institutions are becoming more aware of their vulnerabilities.
"The pandemic shined a light on what we think are vulnerabilities for financial institutions," Olsen said. "Everybody had to adapt quickly for the pandemic and, for us, it was seamless because we were already spread across the globe."
The COVID-induced disruption was a boon to the company because of its anticipatory actions to develop faster working payments ecosystems.
"We were using QR codes years ago for faster contactless payments, well before any of the breakouts started to happen," Olsen said.
Innovation Outlook: Institutions are being disrupted.
"Touchpoints in banking are gone. We're looking for ways to automate, … and that's one area that we're looking at to be able to help really bring relationships back into banking," Olsen said. "We're working with [institutions] to help them find that balance between automation and human interaction."
Going forward, VSoft believes that it is on the cusp of tremendous breakthroughs in electronic banking.
"We're going to see hybrid model's win, … and we're bringing different systems together," he said.
To learn more about VSoft, click here.
View Comments and Join the Discussion!
Posted-In: Kevin Olsen VSoftFintech Best of Benzinga