Meet TradeUP, A Brokerage For The Active Trader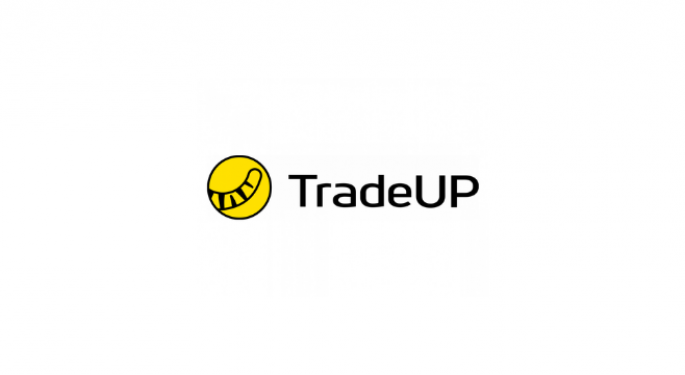 Benzinga held its annual Benzinga Global Fintech Awards, a day of dealmaking, networking, and recognition in the financial technology space, on Nov. 10, 2020.
In recognition of those disruptive innovators creating positive and diverse change within the financial services space, Benzinga presents TradeUP.
About: TradeUP is a fintech that specializes in mobile investing. The company is a pioneer, providing investors gamified and intuitive access to financial markets.
In the simplest way possible: TradeUP is a commission-free, feature-rich mobile trading app for all traders, active or passive.
Core Product: TradeUP comes as a self-directed investment portal built by industry veterans.
The firm's core product portfolio consists of charting, advanced quotes, watchlist builders, a web portal, advanced research, and paper trading functionality.
Mark Kadison, the company's spokesperson, told Benzinga the depth and breadth of research, alongside real-time data is a core differentiator.
"The research that sits in the platform and real-time quote screen -- it's almost like having a broker workstation in the palm of your hand," he said. "It's a simple interface; you can see what the indices are doing, pull up charts or news about a particular company, and we've established a screener, calendar, and heat map."
Recent Developments: In light of the financial market's engagement surrounding the COVID-19 pandemic, TradeUP amped up its focus on innovation and usability.
"We have our own technology," the spokesperson said in reference to TradeUP's bi-weekly technology updates. "We can do updates very rapidly and, most importantly, we're self clearing, so we don't have to piggyback off another firm."
Adding, much of the firm's technology is proprietary, allowing it to more closely manage the client experience; "We have a very strong operations team, and that's a big advantage."
Innovation: TradeUP looks to be on the front lines of innovation in the brokerage space. It will accomplish this through a focus on evolving user preferences.
For example, given the gamified, commission-free trading revolution, TradeUP launched an S&P 500 contest with weekly cash prices of up to $5,000. In order to participate, clients obtain tokens through the completion of tasks -- using in-app news features or trading -- and then bet whether the broad market index will rise or fall the next day.
"We have all gamuts of investors -- short and long-term," Kadison said in a discussion on active-investing trends. "These trends have been coming for decades now, starting with the evolution of active mutual funds. People started comparing indexes and wondered why they were paying 100 basis points."
Going forward, TradeUP will push transparency and access.
"We're going to open up different registration types," he added. "The key differentiator is the talent and work ethic of the TradeUP team. We're always on top of what the current trends are and what data would be important to customers."
To learn more about TradeUP, click here.
View Comments and Join the Discussion!
Posted-In: Mark Kadison TradeUpFintech Interview