How FindMarketPlays Brings The Simplicity Of Robinhood To Investment Research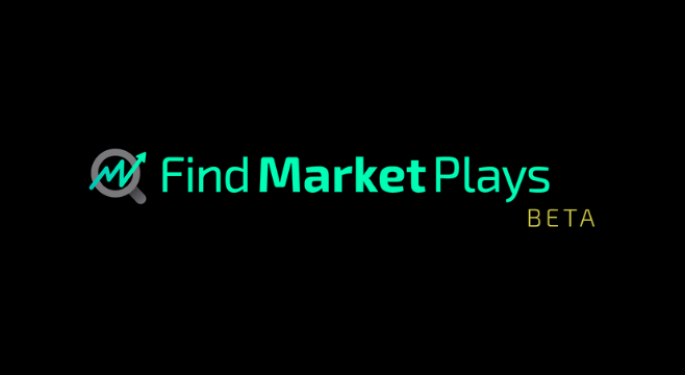 Benzinga will be holding its annual Benzinga Global Fintech Awards, a day of dealmaking, networking, and recognition in the financial technology space, on Nov. 10, 2020.
In recognition of those disruptive innovators creating positive and diverse change within the financial services space, Benzinga chatted with Yannik Sood, CEO and founder at FindMarketPlays.com.
About FindMarketPlays
Generally, brokerage trading platforms are packed with features that can inhibit overall functionality and ease of use. One company that successfully resolved this pain point is Robinhood, whose trading experience is intuitive and non-complex.
FindMarketPlays is a fintech company that's following in Robinhood's footsteps, simplifying the research process for active investors. In the simplest way possible: FindMarketPlays reduces information asymmetry and barriers to entry in financial markets for active investors.
"I made this platform to solve one of my own problems," said Sood. "I'd go through Reddit to find ideas and research, then I would go to a different website to research some stocks, and then another to find unusual options."
"With this platform, we aggregated everything into one place."
Core Product Portfolio
"We target the market of Robinhood users who want simplicity."
FindMarketPlays comes as a holistic destination for actionable trading insights. The company is a facilitator for research and offers users additional features as they need. The core product portfolio consists of charting, fundamental data, unusual options activity, as well as custom watchlists.
"We want to make research easy for the new crop of users that expect simplicity," the founder said. "The stock market is not some sort of magic box that no one can understand. You don't need to know as much as other platforms give you a place to trade."
Use Case, Recent Developments
In light of increased engagement in financial wellness, FindMarketPlays honed in on product innovation, releasing a research tool that acts like a Tinder for stocks.
"Our algorithm presents you with companies," Sood said. "You get a description of the company, a chart, and then, when you swipe left, you get rid of the company, or you swipe right, and you add it to your watchlist where you can see unusual options or an analysis of the stock."
The tool has been a hit, Sood noted in a discussion regarding feedback-driven platform additions.
"On top of that we noticed unusual options on other platforms are usually just a table with a bunch of numbers. What we did was we made it more verbose. Now, it's a sentence instead of a table of numbers."
Innovation Outlook
Going forward, FindMarketPlays plans to introduce a mobile app and social aspects to its research platform.
"We want to reduce the barriers to entry so that anyone can hop on our site to find companies with a mechanism as familiar as Tinder."
In closing, Sood noted that FindMarketPlays is tailored for active investors in the 18 to 24 age range, many of which engage with Robinhood due to its ease of use.
"Robinhood did this with the brokerage side. We want to do it with the research side."
To learn more about FindMarketPlays, click here.
Courtesy Photo.
View Comments and Join the Discussion!
Posted-In: FindMarketPlays Robinhood Yannik SoodFintech Interview Best of Benzinga