Fintech Focus For July 21, 2020
Daily Perspective: Whatever the mind of man can conceive and believe, it can achieve. - Napoleon Hill
Fintech Movers: The OCC's proposed charters will be positive for the fintech industry, facilitating innovative business models, saving on card processing fees, and, ultimately, enabling companies to transform cost centers into revenue drivers. - ARK Invest
---
Benzinga Global Fintech Awards Spotlight:
Every year Benzinga, a leading news and data platform, holds the Global Fintech Awards, a day of dealmaking, networking, and recognition in the financial technology space.
Ahead of the November 10, 2020 event, this newsletter will highlight one disruptive innovator working to create positive and diverse change in the financial services space.
Today's disruptive innovator is Gatsby, a more engaging way to trade options.
For a chance to make your mark on the future of innovation and be featured in this newsletter, check out our Global Fintech Awards!
---
Watch Out For This: After a brief pause during coronavirus lockdowns in February, a Chinese property boom in some megacities that many thought was unsustainable has resumed its relentless upward climb, with prices rising higher and investors chasing deals despite millions of job losses and other economic problems. - WSJ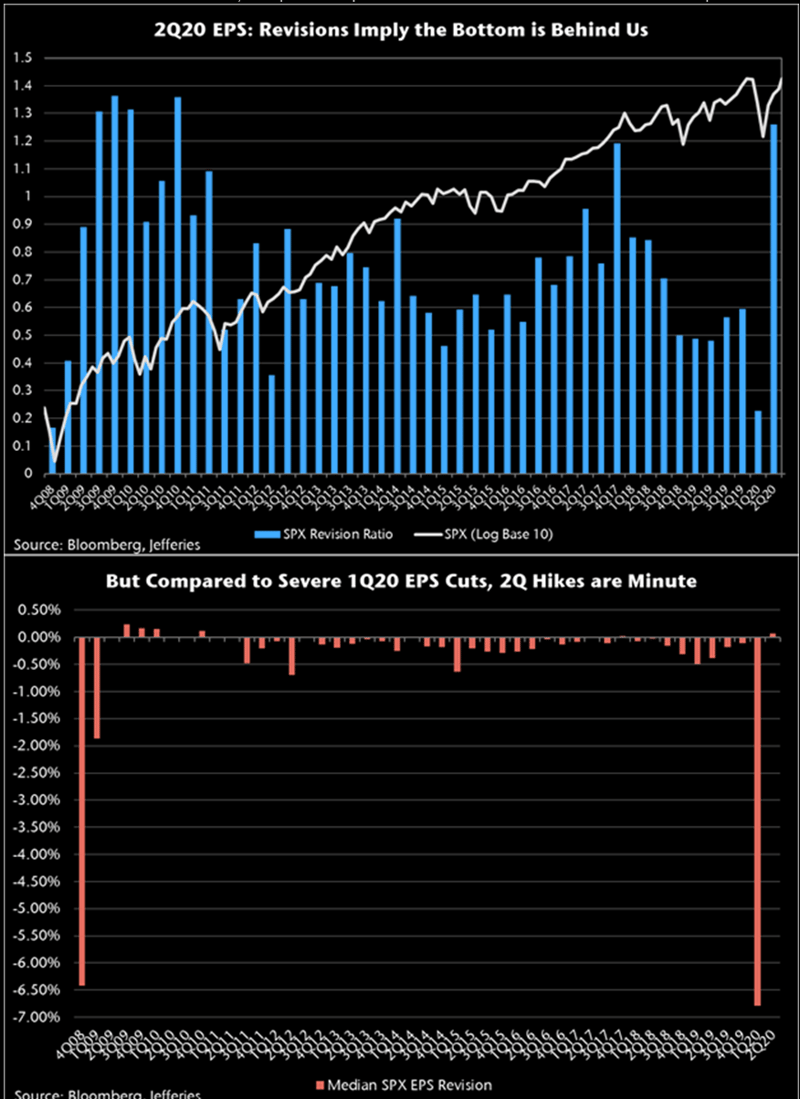 Photo Bloomberg Jefferies, From Market Ear.
Market Moving Headline: Policymakers in the U.S. will resume contentious talks this week on another round of stimulus that could prove critical to the still-fragile recovery of the world's largest economy. - Bloomberg
View Comments and Join the Discussion!
Posted-In: BoA Burn Chevron Credit Suisse DeFi EBAYFintech Markets