'Automated Execution, Predictive Models': How Aware Asset Management Is Making Markets More Efficient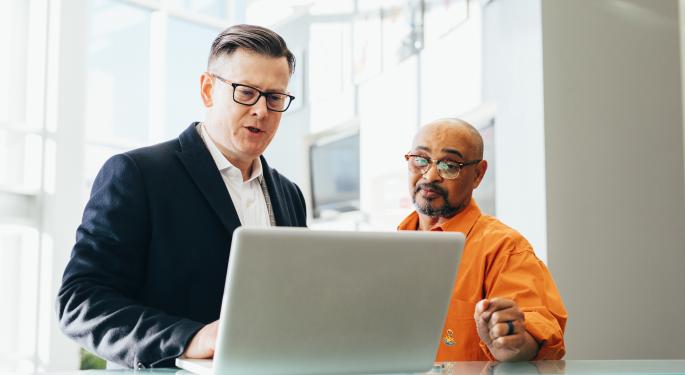 Benzinga has built an incredible brand and following in its broad effort to democratize financial markets.
Ahead of the Global Fintech Awards, a day of dealmaking, networking, and recognition in the financial technology space, Benzinga sat down with Pritam Dalal, Head of Quantitative Research at Aware Asset Management, to discuss how his firm is helping defragment and increase efficiency in post-COVID-19 financial markets.
Lean Processes
Aware Asset Management is a registered investment adviser that operates under Aware Integrated, a spin-out of Blue Cross and Blue Shield of Minnesota.
As part of a vision to increase efficiency and accuracy in bond trading, Aware has honed in on automotive processes, helping streamline research, analysis and execution.
According to Dalal, traditionally, dealers send out emails of bonds they'd like a bid on and traders then go through the lists and manually run valuation tools for structured products on those assets.
"It's a very laborious and tedious process," said Dalal. "One thing we wanted to do was streamline this process and automate it, so that we're parsing those emails automatically, with code, and running the bonds that we care about."
Investor Savings
Being a provider of lean, tech-focused trading solutions, Aware differentiates by porting quantitative methods traditionally found in the equity space, to bonds.
"Though that trend has been going on for a while, it's a bit of a novelty," said Dalal. "Now, you have notions like smart beta, which have taken kind of factor investing and no longer calling it alpha, but rather various sources of beta that you can go and try to harness."
As an organization, Dalal told Benzinga that Aware is also working to service a variety of insurance clients in both separately managed accounts and ETF products.
"A big focus is to continue to enhance quantitative capabilities and leverage those efficiencies to create cost savings that we can then pass onto the customers," he said. "Initiatives like developing more automated execution and building predictive models for student loan defaults."
To learn more about increased efficiency and accuracy in financial markets through Aware, click here.
Photo by LinkedIn Sales Navigator from Pexels.
View Comments and Join the Discussion!
Posted-In: Aware Asset Management Aware Integrated Blue Cross Blue ShieldFintech Bonds Exclusives Markets Interview Best of Benzinga