Ally Invest Hones In On Investing In Today's Market With Digital Conference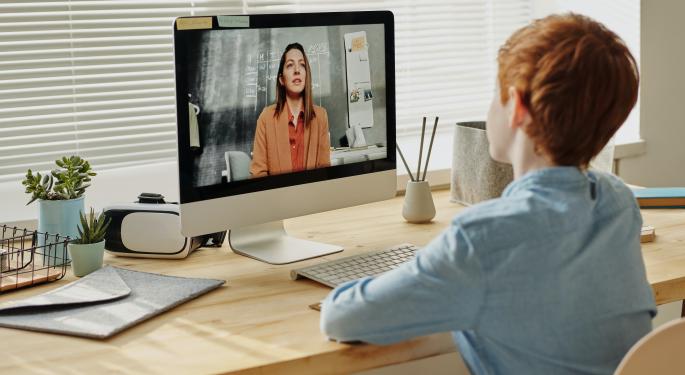 Ally Financial Inc-owned (NYSE: ALLY) Ally Invest, a holistic solution to wealth accumulation and management, as part of an effort to democratize finance for the everyday investor, announced that it held its second digital conference, Wednesday, June 24, 2020.
Why It Matters? In light of the financial difficulties brought on by the COVID-19 coronavirus pandemic, Ally Invest amped up its voice in the marketplace regarding what it means to invest and how to be opportunistic about investing.
In easing the burden, Ally brought together experts from top institutions to provide investors with free financial education. The conference consisted of two sessions: a morning session geared towards newer investors and an afternoon session for seasoned investors.
"Today's investing environment can appear daunting at times, but opportunities abound for investors who understand how to navigate it," said Lindsey Bell, chief investment strategist at Ally Invest. "Our second digital conference is about empowering investors at all skill levels with the knowledge they need to take action. Whether you're new to investing or a seasoned trader, this event will offer valuable insights and practical learnings to help you achieve your financial goals."
The effort is part of a larger goal to empower and engage all demographics, especially those younger, underrepresented communities that lack the access or knowledge to invest.
"Be it related to bringing more people of color into the investing conversation or investing in the era of COVID, we'll be touching on topics that make investing more accessible," said Ally Invest president Lule Demmissie. "At Ally, we constantly strive to create solutions for all people, consistent with our 'Do it Right' philosophy. We want to provide access and information to help everyone consider the wealth-building benefits of investing early and for the long-run."
To learn more about financial wellness through Ally Invest, click here.
Photo by Julia M Cameron from Pexels.
View Comments and Join the Discussion!
Posted-In: Ally Financial Ally Invest Digital Conference Lindsey Bell Lule DemmissieFintech Markets