Successful Small Businesses Don't Buy Talented Employees, They Make Them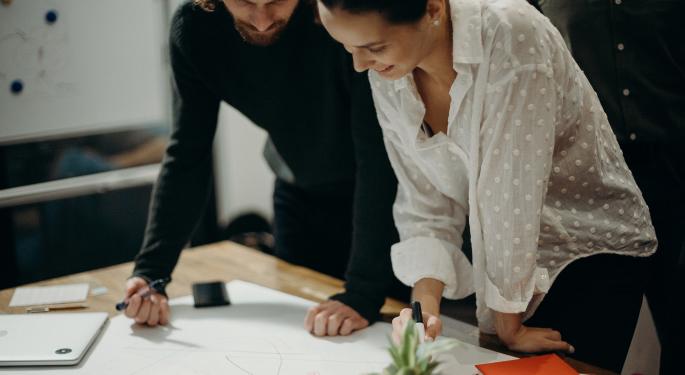 The following post was written and/or published as a collaboration between Benzinga's in-house sponsored content team and a financial partner of Benzinga.
Job seekers today have a lot to consider when looking for the right place to build their careers, which means business owners are faced with a lot of competition in how to lure new talent. And while a lofty paycheck might bring in top-of-the-line talent, that option is rarely available for scrappy startups.
Most smaller businesses have realized this and have instead attempted to play to their strengths. Sometimes, that means leveraging their small size to foster a strong company culture or implement job training programs that help employees advance their personal and professional skills. Others have begun offering unique health benefits that don't strain their accounts or allow employees to take on flexible schedules.
However, beyond seeking out established talent, business owners who are looking into hiring a new employee in this tight labor market shouldn't overlook other options for expanding their team. Younger or more novice individuals, for instance, can often be especially enthusiastic about learning the role or gaining new skills. By that same token, hiring or promoting from the inside can also help to fill gaps within an organization.
Providing training and apprenticeship programs for these types of employees can actually be more beneficial to your company than hiring based on resume alone.
Apprenticeship & Training Programs
According to Training Industry Quarterly, it takes 1-2 years for a worker to be fully productive at his/her job. With the amount of time it takes to have a fully productive employee, the last thing a business needs is a constant turnover. In 2018, 38.6% of new employees quit within the first year of employment. And the cost of employee turnover in that same year was $600 billion with an expected increase to $680 billion by 2020.
One way to help improve the skill set of new or existing employees is by providing apprenticeship and training programs. Fiona McDougall, principal at the marketing company, OneWorld Communications, received a small grant from the company's city, San Francisco, to hire an apprentice.
"Small businesses have limited resources. You wear many hats, and we expect people to be specialized but nimble and resourceful," McDougall told entrepreneur.com.
And according to the U.S. Department of Labor, the return on investment for every dollar spent on an apprenticeship is $1.47 in increased productivity, reduced waste and greater front-line innovation.
Taking advantage of state/city-sponsored programs can be a great resource for implementing job training and apprenticeships. The Department of Labor provides a website resource to help employers create, run, or find apprenticeship programs in their area. You can also go on Career One Stop sponsored by the U.S. Department of Labor, another resource that will help you find training programs based on your company's location.
Turning to a small business loan is also a route for companies looking to implement these kinds of programs. Loan providers like Credibly, provide loans specifically for small businesses. Loans can be used as an investment in implementing these types of programs or in improving company culture.
Company Culture
Building the talents of a new or existing employee can also be accomplished through company culture.
In an online poll conducted by CNBC/SurveyMonkey, it showed that opportunity (32%) and meaning (24%) were the two highest contributors among college-aged workers (18-24) that provided overall happiness in the workplace.
Focusing on the skills of your employees and offering ways to enhance their skill set creates a team of employees that are fully-productive at their jobs. This type of investment in their career, whether it be through college courses, seminars, or training programs, also demonstrates a company's dedication to the careers of its employees.
This type of culture is extremely sought after among job seekers. In a 2018 Job Seeker Nation Study from Jobvite, they found that 32% of workers cited company culture as a reason for leaving within the first three months of starting a new job. And in the job-seeking process, the Mission & Culture 2019 survey from Glassdoor found that 77% of adults across four countries (the United States, UK, France, Germany) said they would consider a company's culture before applying for a job there.
Making a valiant effort towards improving the quality of work-life for your employees is among the most important aspects of retaining, keeping, and cultivating talented employees. Try and give your employees the option to take on different roles that interest them, and emphasize the possibility of upward mobility so that your employees have something to work towards — a reason to stay with your company.
Former CEO and Chairman of General Electric Company (NYSE: GE), Jack Welch, sums this up best, "Before you become a leader, success is all about growing yourself. After you become a leader, success is about growing others."
The preceding post was written and/or published as a collaboration between Benzinga's in-house sponsored content team and a financial partner of Benzinga. Although the piece is not and should not be construed as editorial content, the sponsored content team works to ensure that any and all information contained within is true and accurate to the best of their knowledge and research. This content is for informational purposes only and not intended to be investing advice.
View Comments and Join the Discussion!
Posted-In: CrediblyFintech Education Small Business General