New Investors Pile In, Fuel Record Rise In Account Openings, Trading Volumes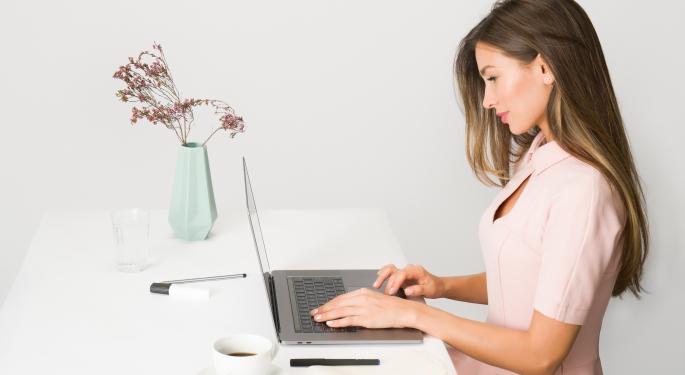 At the end of April 2020, Apex Clearing, a full-suite of custody, clearing, and API solutions, formally released its Q1 2020 Apex Millennial 100 report, an analysis of the top stocks owned by millennial investors.
The report comes alongside a historic liquidation in financial markets and the COVID-19 coronavirus pandemic, which forced the closure of businesses and unemployment of millions.
"Every quarter we compile a stock analysis report to showcase where Millennial investors are putting their money," said Bill Capuzzi, CEO, Apex Clearing. "For the highly volatile first quarter of 2020, we decided to broaden our scope and also look at investing trends among Generation X and Baby Boomers given the global pandemic and economic crisis."
Research of more than 7.5 million investor accounts at Apex clearing partner applications revealed Gen X had the highest percentage allocated to cash at 14.6%, followed by Boomers with 12.4%, and Millennials at 4.8%.
"We also saw a massive spike in account openings across all generations as more people work and spend more time at home. Cross-generational data also showed that online investors were actively trading more despite market swings," added Capuzzi.
The rise in account openings came as market participants sheltered at home searched for ways to maintain engagement with the outside world.
Trends revealed that Millennials' top 10 holdings were unchanged from the previous quarter, with securities like Tesla Inc (NASDAQ: TSLA), Amazon.com Inc (NASDAQ: AMZN), and Netflix Inc (NASDAQ: NFLX) insulating portfolios from broad market weakness.
Other themes include investors turning bullish on travel and health care companies as the increased volatility offered an excellent opportunity for active trading.
"Our Q1 2020 report helps validate that millennial investors are patient and strategic when they find themselves in bear market territory," said Hannah Shaw Grove, Chief Marketing Officer of Apex Clearing. "The data shows they're going long in the areas where they have conviction, and taking positions in the companies they believe will benefit from the pandemic – like biotech and remote collaboration tools – as well as those that have taken a big hit in the short-term but may be poised to rebound – like airlines and cruise companies."
To get access to Apex Clearing's wealth management and trading solutions, please visit apexclearing.com. To view the full Q1 2020 Apex Millennial 100 report, click here.
Photo by Moose Photos from Pexels.
View Comments and Join the Discussion!
Posted-In: Apex Clearing Bill CapuzziFintech Mutual Funds Penny Stocks Options Markets ETFs