Emblem Releasing Cannabis-Based Oral Spray This Year, That's Just The Beginning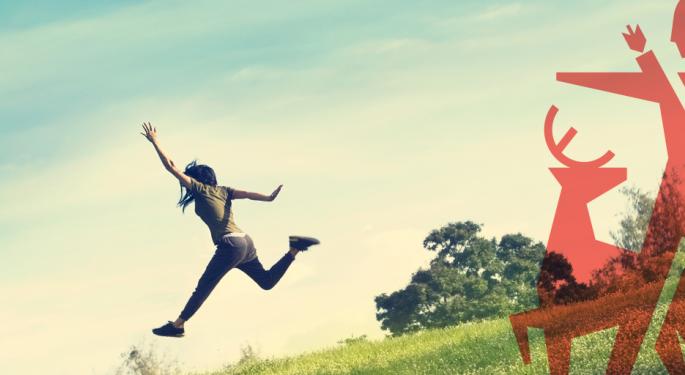 Cannabis investors can't afford to miss the Benzinga Cannabis Capital Conference, a premier gathering of investors and entrepreneurs painting an honest picture of the opportunities and challenges in cannabis investing. Space is limited—get your tickets before they sell out.
Ahead of the conference, we're interviewing the speakers who will deliver key insights on the cannabis space at the BZ Cannabis Capital Conference. This installment features Larisa Bolivar, co-founder and managing partner of Emblem.
What is the elevator pitch for your company?
Emblem is firmly committed to becoming a leading dose-controlled product development company in the cannabis sector. While cultivation is critical to our strategy, we have no ambition to be the largest grower in Canada. Rather, our vision is to lead the health & wellness cannabis category across our three core pillars; 1. product innovation focused on unique patient delivery formats and value-added adult-use products, 2. brand relevance with patients and adult-use consumers, and 3. distribution domestically and internationally. This approach will drive the greatest margins, and ultimately the greatest value for our shareholders.
How is your firm capitalizing on the opportunities in cannabis?
Emblem is focused on both in-house product development as well as developing strategic partnerships that will improve our delivery systems, time to market and distribution. Emblem has already formed relationships with DoseCann to create a metered-dose oral spray, scheduled to launch in Q3'18. Emblem has partnered with Canntab to develop a sustained release tablet, scheduled to launch in 2019. And, Emblem has partnered with GreenSpace Brands a leading consumer packaged goods company in the natural food space to develop a line of CBD infused health and beauty products, scheduled to launch in 2019.
In addition to this, Emblem is developing critical relationships with retail partners across Canada including Fire & Flower and Shoppers Drug Mart. In addition, we've recently announced a joint venture to export our products to Germany.
What is the biggest challenge the company faces?
Our greatest challenge is ultimately our greatest opportunity. There are strict regulations around brand building and marketing/advertising efforts in the cannabis space. However, Emblem has built a world-class team of creative marketers that have worked in highly regulated legal environments, such as pharma and beverage alcohol. We are confident in our ability to build anticipation and demand for our products even given the strict regulations.
What is your growth strategy? How do you plan to expand within your current vertical, and do you plan to expand to other products and markets?
Product Innovation. Brands. Distribution.
Emblem has maintained a core focus on the medical roots that built our company. As international markets open up, as we've already seen with Germany, Italy, Australia, the UK, etc. Emblem is well poised to deliver a full-suite of metered-dose cannabis products to these emerging markets.
Any other thoughts?
Focus on building world-class team.
Posted-In: Benzinga Cannabis Capital ConferenceCannabis Fintech Interview
View Comments and Join the Discussion!