Cresco Labs Creates A New Cannabis Narrative In The Heavily Regulated Cannabis Market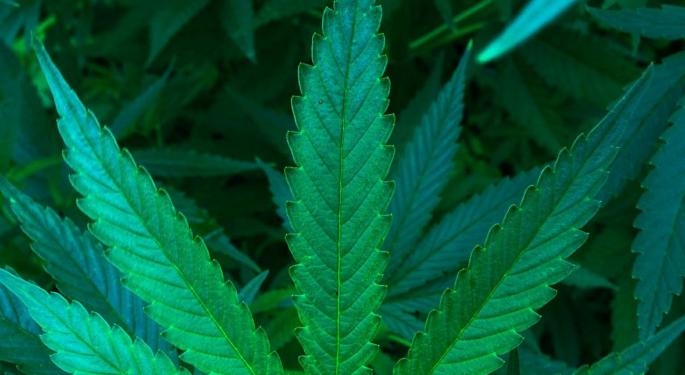 Cannabis investors can't afford to miss the Benzinga Cannabis Capital Conference, a premier gathering of investors and entrepreneurs painting an honest picture of the opportunities and challenges in cannabis investing. Space is limited—get your tickets before they sell out.
Ahead of the conference, we're interviewing the speakers who will deliver key insights on the cannabis space at the BZ Cannabis Capital Conference. This installment features Charlie Bachtell with Cresco Labs.
Quickly give us your background—why are you passionate about cannabis?
I became interested in the cannabis industry after working in another highly regulated industry – mortgage banking. The cannabis industry felt primed for a new type of company – one that would operate with professionalism, consistency, and shake off all of the old stigmas about cannabis while helping patients find relief with a natural, non-lethal product.
What is the most exciting opportunity in the cannabis space right now?
The general public's opinion of cannabis is changing rapidly – from layman to legislator. Being a driving force behind a lot of that movement is really exciting thing.
There are still massive challenges for the nascent cannabis space to overcome—what is the most pressing of those challenges?
There's still a lot of work to be done from a legislative standpoint, of course. Banking is a large issue for the industry. Even steps like expanding the condition list make an enormous difference for the final consumer.
How should the industry advocate for a cannabis regulatory framework that will allow for safe, sustainable growth?
It's important for the cannabis industry to learn from the successes and failures of other regulated industries while establishing a framework for sustainable growth. While all the businesses in this quickly emerging industry are competitive with each other, it's important for them to also collaborate on both a local and national level to advocate for an appropriate regulatory structure — a controlled and regulated program with access for qualifying patients is key.
What big surprises do you predict occurring in cannabis in the next three years? Will a big legacy tobacco or alcohol incumbent invest in the space, or something else remarkable?
I think we'll see a lot of really big pharma, CPG, and beverage names suddenly dive into the space. I also expect to see a lot of unexpected household names supporting the industry in a big way. Things are going to move faster than any of us can predict — but you'll also see operators have access to banking and capital markets which will allow them to grow and function like traditional industry businesses.
View Comments and Join the Discussion!
Posted-In: Benzinga Cannabis Capital Conference Cresco LabsCannabis Fintech Best of Benzinga